News
Reuters promotes editors to run EMEA, Asia-Pacific
Thursday 23 January 2014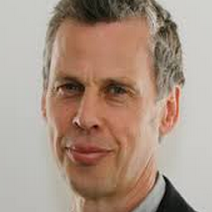 Reuters on Thursday appointed new editors to run operations in its Europe, Middle East and Africa and Asia-Pacific regions. They are Richard Mably (photo) and Jean Yoon respectively who take over immediately.
"Both are outstanding Reuters veterans who will bring a deep experience and a passion for news to their respective roles," said Paul Ingrassia, managing editor.
Mably joined Reuters in 1994 as an oil correspondent and has been global energy editor since 1997, later adding responsibility for commodities coverage. He fills the role left vacant after Michael Stott left abruptly last July after what insiders said was "open disagreement" with Ingrassia. Ingrassia has himself filled in for Stott over the past six months. Stott became UK news editor of the Financial Times on 1 January.
Ingrassia said Mably "brings to his new role many fine qualities, including the right balance between self-confidence and introspection that [is] essential for any successful newsroom leader. As energy/commodities editor he has taken a hands-on approach to the news, often personally directing our coverage of OPEC meetings, for example. He has extensive experience in dealing with customers, subscribers and our colleagues in Financial and Risk, which is a key part of a regional editor's job. What's more, Richard has developed and mentored a global energy-and-commodities staff that is deep in talent and rich in ability, which is a tribute to his acumen as both a manager and an editor."
Mably's move means new leadership for the global energy and commodities team would be needed, Ingrassia said, adding "Stay tuned for news on that shortly."
Yoon joined Reuters in Seoul in 1995. Ingrassia described her as "a versatile professional who during the last three years has filled two key positions: general manager for Southeast Asia, overseeing the operational side of our editorial department there, and regional desk chief, overseeing the editing of the bulk of our copy in Asia-Pacific. Under her direction, the Asia regional desk expanded beyond its Singapore base to Sydney and selected other cities to move some editing closer to the news." She also spearheaded, on a global basis, last year's Sharper File initiative, "which has honed our collective news judgment and allowed greater focus on stories that are critical to customers and subscribers".
Ingrassia said both the EMEA and Asia-Pacific editorial teams were fortunate to have a trove of outstanding journalists. "Among them is Matthew Tostevin, regional desk chief. He will be moving to a new role as a general manager reporting to Reg Chua, who will be issuing a separate announcement shortly outlining Matthew's new responsibilities." Chua become Reuters' executive editor for editorial operations, data and innovation last week.
Reuters' third regional editor, Dayan Candappa, was appointed last month to run the Americas. He was previously Asia editor. ■
SOURCE

Reuters