The Reuter Society
Jonathan Fenby - Crucible
Wednesday 11 December 2019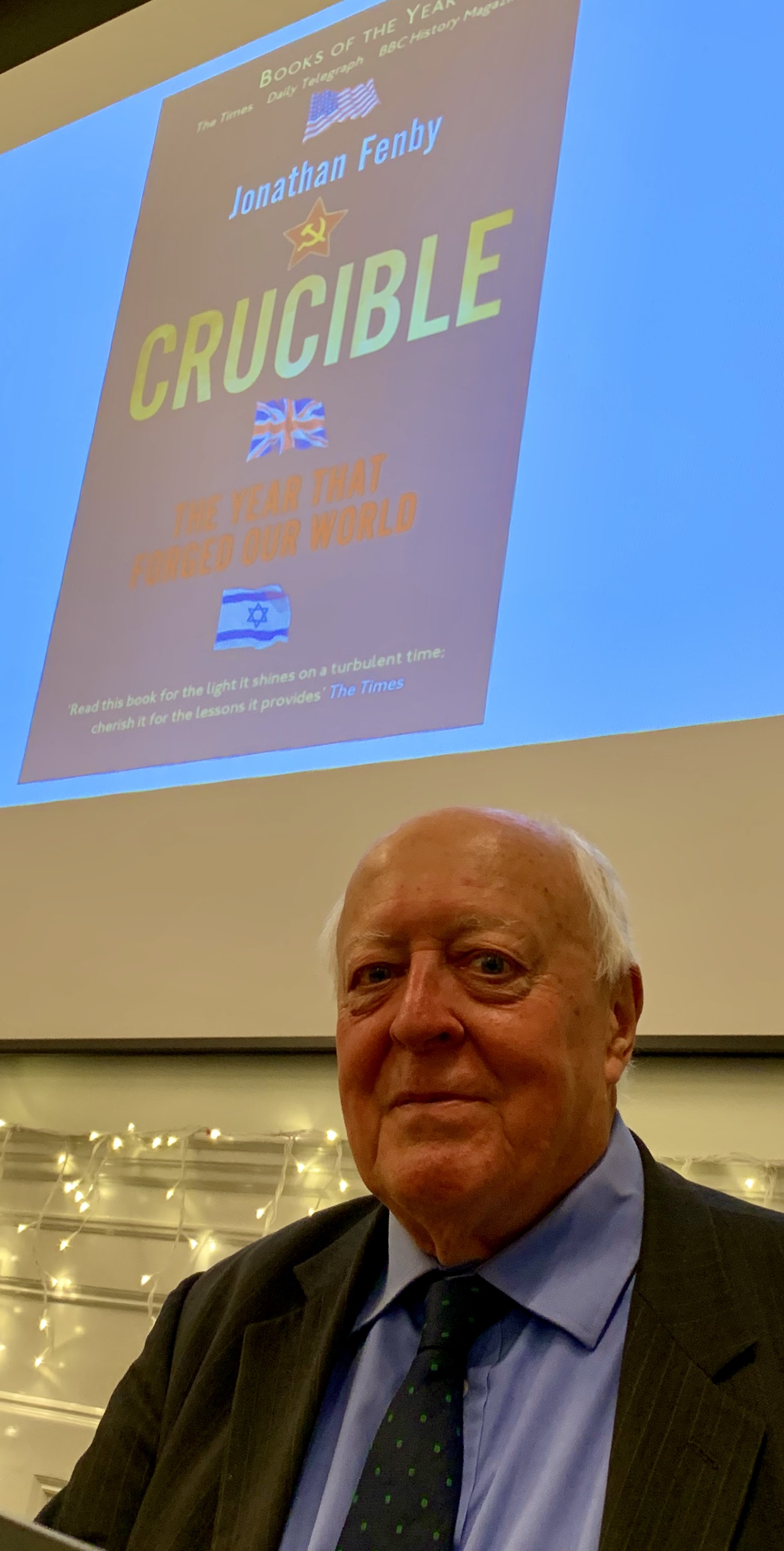 Jonathan Fenby's books, including eight on China and four on France, often cover great sweeps of history. His latest - and 20th - is about a transformative 13-month period after the Second World War which, as he told Reuter Society members, "can be said to have forged our world".
Crucible: The Year That Shaped Our World covers events from June 1947 to June 1948 that made their mark on modern history.
It was a turbulent time, set against the background of Stalin, Truman and Attlee who had met at the Potsdam Conference to determine the post-war order.
It was the time of the US Marshall Plan, the Berlin Airlift, the beginnings of the Cold War; the end of the British Raj and the traumatic partition of India; the exodus of Palestinians and Jews in the Middle East and the birth of Israel and rise of Arab antagonism; Mao Tse-Tung marching towards Communist victory in China; stirrings of independence movements in Africa.
To cover it all, Reuters had 2,000 staff including 200 correspondents in 42 countries.
Fenby (photo) was editor of Reuters World Service from 1973 to 1977. He later had senior editorial posts at The Economist, The Independent, The Guardian, The Observer and The South China Morning Post. ■