People
Surprise Zoom party celebrates John Whitesides' retirement
Monday 12 April 2021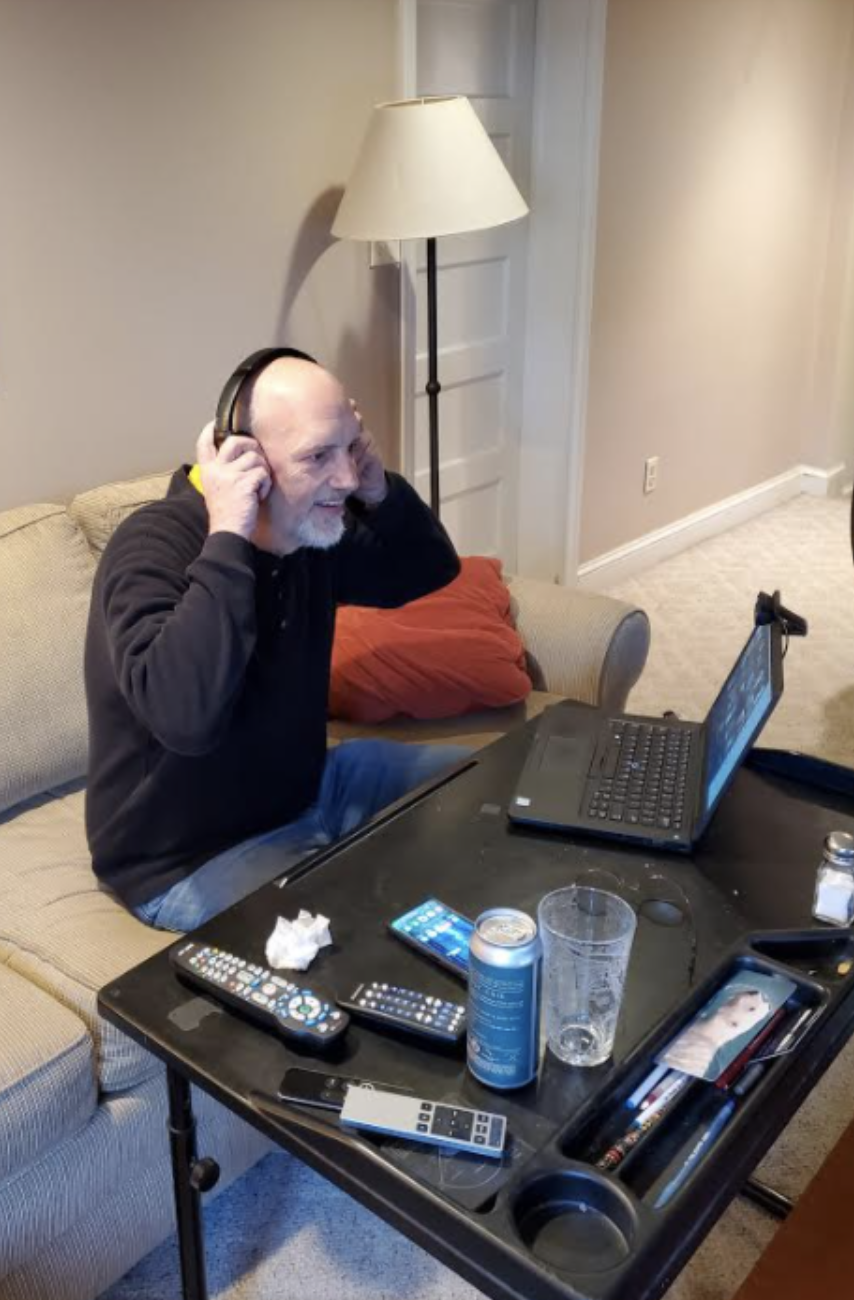 About 40 current and former Reuters friends of John Whitesides gathered on Zoom for a surprise celebration of his retirement from the company after 31 years.
Arranged by wife Deborah Duffy ahead of the 1 May retirement date, the surprise event lured an unsuspecting Whitesides by giving him the impression he was attending a Zoom with former colleagues Martyn Bignold and Dan Thomas. Much to the surprise of Whitesides, the screen in his Arlington, Virginia living room was filled with scores of faces from his Reuters past and present who had logged in from Europe to the United States.
Whitesides professed to being "gobsmacked" by seeing so many old friends who recounted stories from working with him in Asia and the United States.
Having worked on local US newspapers, Whitesides moved in 1990 to Hong Kong on a whim to pursue a childhood dream based on an adventure in one of the Hardy Boys series of books. Once there, he worked briefly on a Hong Kong newspaper before Bob Basler hired him to the Asia Desk at Reuters. Whitesides hit the ground running. He was soon sent to India where former premier Rajiv Gandhi was assassinated, and the huge story almost made him miss his wedding back in the United States.
Basler hired Whitesides again to bring him to the Americas desk in Washington. It was in Washington that Whitesides worked on the Clinton impeachment, which he described as "a lot of work but a blast". His byline was also on some of the other big news from Washington over the years, especially when he was the US political correspondent.
Colleagues remembered Whitesides' calmness under pressure and the smoothness of his writing, including on complex issues such as the US healthcare reforms of the Obama administration. One described what a relief it was to take over a trunk story written by him as it was always in great shape. Another recounted how he had used a Whitesides story recently as a best practice example to teach young journalists. "The file will be all the poorer without the Whitesides byline," said one.
Reflecting on his time at the company, Whitesides said: "I always said I'd stay with Reuters as long as I could do interesting things and I stayed 31 years - so I guess I did."
---
PHOTO: John Whitesides sees his surprise Zoom retirement party ■