People
Molhem Barakat
Born: Aleppo, Syria, 8 March 1995
Joined Reuters as freelance: 2013
Died: Aleppo, Syria, 20 December 2013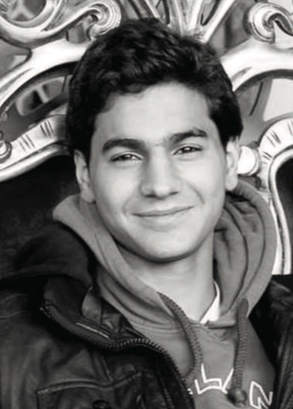 When Syria's civil war shut down the schools of Aleppo, Molhem Barakat started work, helping Reuters and other foreign photographers with their travel, computers and communications links and shepherding them around. He shared his knowledge of everything from good vantage points to likely snipers' nests. In turn, they answered Molhem's questions about photography and what it means to be a photojournalist.
With his streetwise intelligence and good English, Molhem earned the affection and trust of visiting media, and soon after his eighteenth birthday, he was working as a freelance photographer himself. Jamal Saidi, Reuters Chief Photographer for the region, briefed Molhem on Reuters procedures and ethics, and gave him cameras, lenses and safety equipment, including body armour.
Focused and determined, Molhem was soon turning in outstanding work. "He learned from criticism," remembered Saidi, who gave him regular instruction. "He was very ambitious and he wanted to show the world what was going on in his country." Molhem's older brother Mustafa was a fighter in a local rebel brigade, and Molhem was occasionally tempted to join him. But Saidi encouraged him to stay with journalism, hoping it might prove safer than combat.
He was very ambitious and he wanted to show the world what was going on in his country
"There are a lot of fighters," Saidi told him, "but very few photographers."
By the third year of Syria's civil war, however, combat and journalism drew inextricably close. On December 20, 2013, armed with his cameras, Molhem went to cover a battle at Aleppo's towering Al-Kindi hospital, a strategic focal point of the conflict that had been changing hands between government and rebel forces. His brother's brigade took part in that battle and, sometime in mid-afternoon, both brothers were killed by the same shell.
They were buried that evening, Molhem still in his body armour. ■