People
LA bureau chief Bill Tarrant bows out with eight rules for getting a job
Tuesday 29 December 2020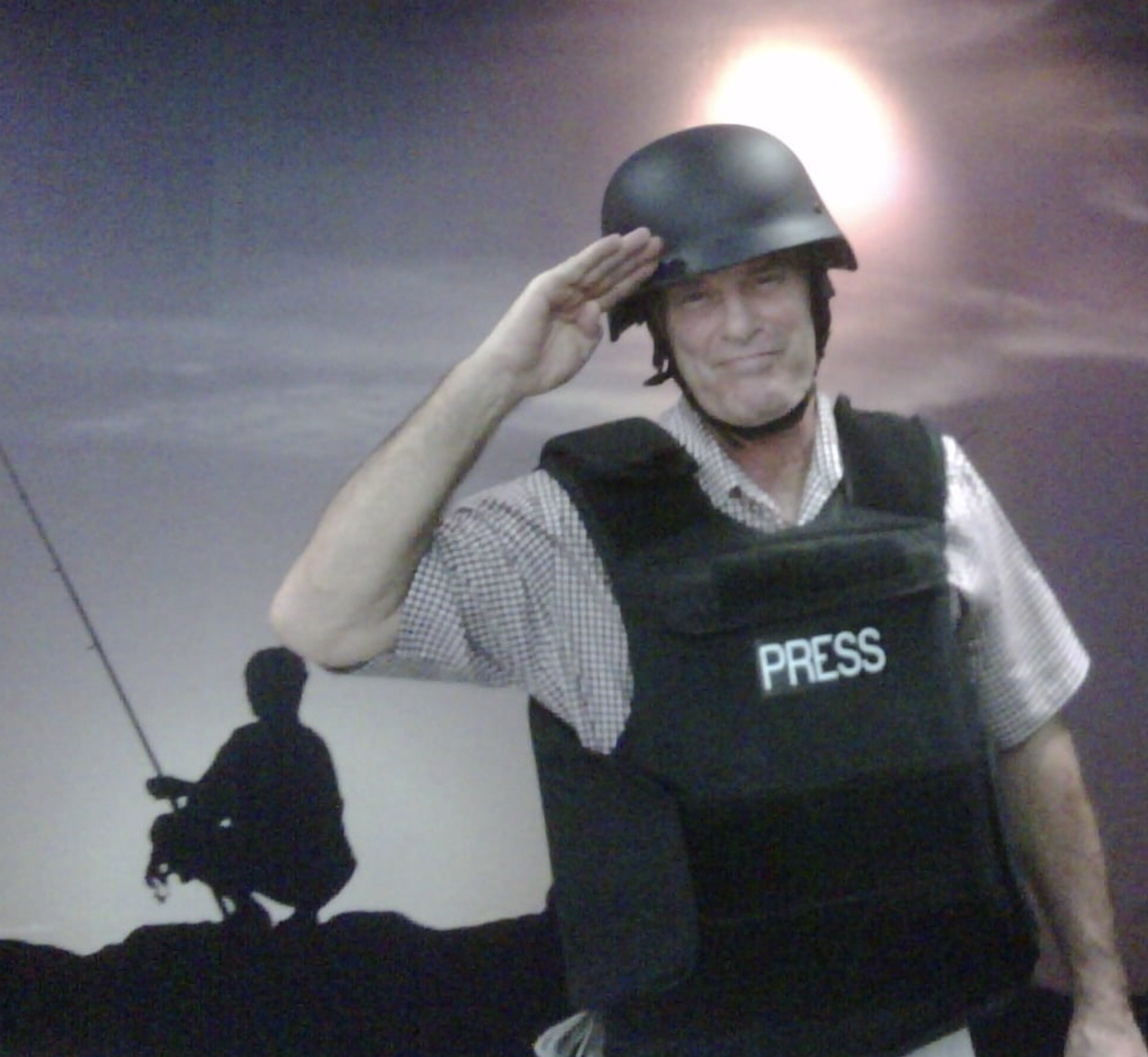 When I arrived in Bandung, Indonesia in July 1982 to visit my brother, I had meant only to stay awhile. Tour a bit around Southeast Asia, write some freelance travel features to finance my trip back to the States, perhaps resume my aborted newspaper career in Florida. It took 35 years to come back. One thing can lead to another in the Orient.
Rule #1 for getting a job: Timing is everything
While I was visiting my brother, I heard publishers in Jakarta were starting an English-language daily and looking for an American with a journalism degree and teaching experience to train editors in American-style journalism. I stood before them in the flesh sporting an American-boy grin, waving a photocopy of my degree, and embellishing my teaching credentials. They offered me a job on the spot.
Rule #2: Show up sober with no moving costs
Three years later, Reuters was looking to replace its talented writer Peter Millership in the Jakarta bureau. Again, I was there in the flesh, this time flaunting my fluency in Bahasa Indonesia and local contacts. The late and great former Asia editor Ian Macdowall hired me after interviewing me poolside over beverages at the Petroleum Club (ah, those days). I didn't have anything alcoholic, which made a favourable impression.
Rule #3: Show passion for the job
Another three years passed during which time I tried to make myself useful as the oil and economy reporter. God knows there was little politics to write about in the quiescent (repressed) Suharto years. I hankered for an overseas posting. Ian's successor, Alex Frere, took me to lunch in Hong Kong. "So you want an international assignment. Are you willing to go anywhere? To Algeria, for instance?" He wants me to go to some desert country. Now I'll never get married, I thought. "I would absolutely love to go to Algeria," I enthused. "The Casbah! I could learn Arabic! They've got camels, too!" Alex regarded me sceptically. "Correct answer."
Then came a job as an economics correspondent in India, running the Bombay bureau from New Delhi when it consisted of two stringers until India's big bang opening up in 1991/1992.
Rule #4: Always present yourself as the ineluctable solution to a hiring problem
Four years of this and it was time to move on. I had convinced the Asia editor to make me the bureau chief in Malaysia, where I hoped to complete my nuptials with the Malaysian doctor I had met in India.
Rule #5: I've never gotten a job in Reuters without being encouraged to apply for it by an editor
Another four years passed, and I was warned not to get too used to Malaysia's comforts. The news editor, Rodney Pinder, ordered me to apply for the Seoul job, the news of which caused my wife to flee the room in tears.
Another four years passed and I was summoned to the Asia desk. I had avoided the desk my entire career. It's what you make of it, grizzled sub-editors told me. Over the next 17 years, I covered coups, earthquakes and elections as a desk fireman. I spent nearly a year on special assignment covering the aftermath of the 2004 tsunami.
Rule #6: Be persistent, but not a pest
So enough with the spot news gigs, I thought. I begged and pleaded, sulked and remonstrated when the Asia enterprise editor's job came up.
Getting the job fulfilled a lifelong dream to practice the kind of long-form journalism that had attracted me to the profession to begin with - and which I had first come out to Asia to do more than a quarter-century earlier. Working with Mike Williams, Jason Szep and Andrew RC Marshall, we did a series of stories about the persecution of Myanmar's Rohingya minority that won Reuters a Pulitzer in international reporting in 2013 - Reuters first for a text story.
Thinking I'd probably retire in a few years, I cajoled Asia editor Kevin Krolicki into helping me find a gig in the US - one last rodeo. I thought it would be in New York or Washington, but instead it was to LaLa land I came in 2018 as the de facto bureau chief and Western general news editor. What a 2020 rodeo! The worst pandemic in a century, triggering an economic crisis unseen since the Great Depression, the biggest civil rights protest movement since the 1960s, all against the backdrop of the most important US election since Lincoln.
Rule #7: Manage down as well as you manage up
It's good to bow out after this mother of all news years. I've mentioned a few people in passing who were mentors and friends. I also want to express admiration for my current boss Paul Thomasch, who is a great advocate and supporter of his staff.
Rule #8: The desk is always right
A big shout out to my colleagues on the desk in Singapore and New York.
Reuters has gone through many changes since going public in 1984 and will have to weather many more, I'm sure, to survive. But the culture we've created over many decades has remained largely intact and must always be nurtured. Play nice, and don't forget to bring your cleft sticks to the trouble spots. ■