People
How Reuters broke the Starbucks tax story
Friday 1 March 2013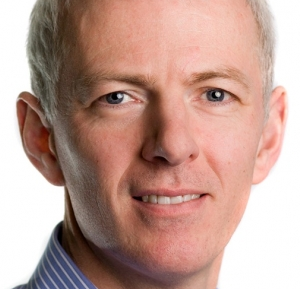 Reuters correspondent Tom Bergin (photo),​ nominated for the Paul Foot Award for investigative journalism, has revealed how he broke the story of coffee chain Starbucks' tax avoidance strategies.
After a four-month investigation, London-based Bergin, pictured, revealed that Starbucks paid just £8.6 million in corporation tax despite a UK turnover of £3.1 billion in the last 13 years.
"We looked at their accounts across around a dozen different countries, going back 14 or 15 years. We went through transcripts of maybe ten years, conference calls, and interviews that senior executives had given. We wanted to see how consistent the statements were - that was the aim of this story," he told Press Gazette.
"As we went through it, the accounts and jurisdictions didn't make a lot of sense to me. It required us going through a lot of information to get a small amount of information on it, and we found pure contradiction between what the tax authorities had been told and what investors had been told.
"I came across this small reference to Starbucks having a discussion with the tax authority about transfer pricing, and after doing a little bit of research on transfer pricing and talking to former taxmen, I realised it's a bigger deal than it sounds. It was a case of looking into what their accounts actually show, and we saw that this major corporation hasn't reported any profits in the last 14 years, which looked really unusual."
A big part of the investigation was trying to seek information from the company, to explain why things that looked unusual perhaps were not, Bergin said. "... So we gave them every opportunity to explain. A huge amount of time was spent trying to get the company to explain to us, to give them an opportunity to correct us and put a different perspective on it... We did not get the level of response to the questions that we would have hoped to and indeed one of the things that moved the conversation along was chasing the UK chief executive Kris Engskov down the street. After that, we did get a response, and had a brief interview with the executive over the phone."
Bergin added: "We are happy that our story resonated with people and happy because people believe the facts, and the trust of it." ■