People
Greg McCune retires to the Little Apple
Sunday 25 August 2019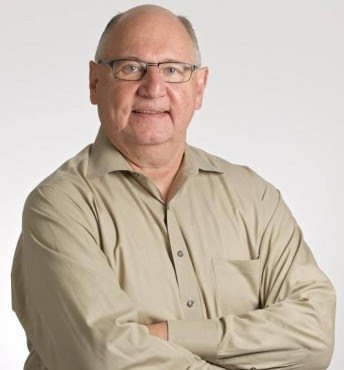 Five years after stepping down from a long career as a journalist with Reuters, Greg McCune (photo) is finally retiring.
"I intend to take some time to kick back with a glass of wine to toast a great run with my wife of 36 years, Pat," said McCune told journalism website Talking BizNews. "We are retiring to Manhattan, Kansas (the Little Apple) to be near both our extended families. I may eventually dabble in writing if inspiration strikes and might also look to teach the odd journalism course."
McCune started in 1976 as a reporter on grain markets at the Kansas City Board of Trade working for what was then called Commodity News Services (CNS), later Knight-Ridder Financial News and finally Bridge News before it went out of business. He transferred with them as a commodity/financial markets reporter to Chicago, Sydney, Australia, and Washington over a span of eight years and moved to Reuters in 1984 as a reporter on agriculture and trade policy.
"I was fortunate to have a tremendous career with Reuters," McCune said. "From Washington I moved to London covering commodity and financial markets, then Brussels covering the monetary negotiations that created the Euro, then Canada as chief correspondent based in Toronto and then back to Washington as Reuters bureau chief during the Clinton administration. I finally settled down in one place in Chicago first as Midwest bureau chief, then as a Reuters training editor for the Americas and finally as Midwest general news editor."
He left Reuters at the end of 2013 and joined the AP in 2014.
"The favourite story of my career was covering the negotiations to create a single currency in Europe from 1988 to 1992," he said. "With 20/20 hindsight, those negotiations created a monetary regime modelled on the restrictive, anti-inflationary German system that sowed the seeds EU crises later with Brexit and Greece's financial meltdown." ■