People
Expat tales and family ties as told by ex-HR head
Thursday 23 August 2018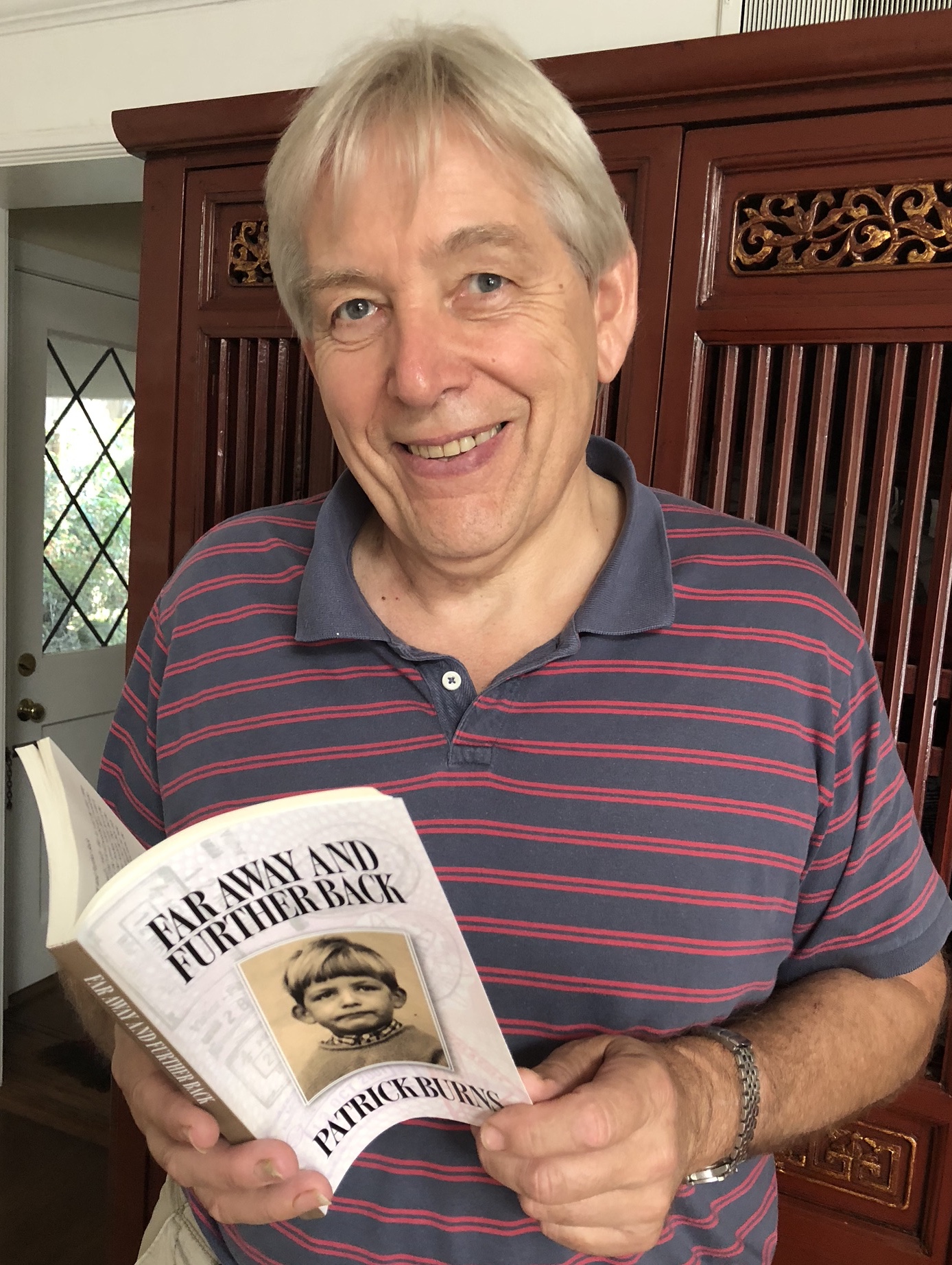 Former Reuters HR director Patrick Burns (photo) has documented some of his most memorable stories from nearly four decades of living and working around the world in a recently published book, Far Away And Further Back.
Burns, who held HR management posts in Hong Kong, London and New York between 1987 and 2000, includes three stories from this period; two of them with Reuters connections.
"I was in Hanoi in 1990 as part of a group of Reuters managers and editorial staff attending the opening of the company's first bureau in the city," Burns explained.
"Ian Macdowall, Phil Melchior, Graham Earnshaw and a couple of others were part of the entourage and Kat Kallo had recently been installed as bureau chief. The story is primarily about a classical guitarist from Paraguay who I met in the old Hanoi Piano Bar but several of these colleagues are part of the setting."
"The other Reuters-related story occurs in Beijing in 1993 and somebody who sounds a little like the then chief representative for China, the late Chris Catlin, makes an appearance. The story is about the convolutions arising from the loss of a camera and the resulting late night interrogation by a very sinister Chinese detective…"
Far Away And Further Back takes the reader to some of the less-visited corners of the globe. ("From dangerous pyrotechnics in the Algerian desert to a search for the Archbishop of Rangoon after a chance meeting in an English village church", according to the back-cover blurb.)
The travel related anecdotes are interwoven with portraits of the author's unusual Anglo-German family. The book is available from Amazon Books in paperback and Kindle.
Burns is now retired and lives near San Francisco. ■