People
Dinosaurs seek new grazing grounds in Paris
Friday 21 November 2014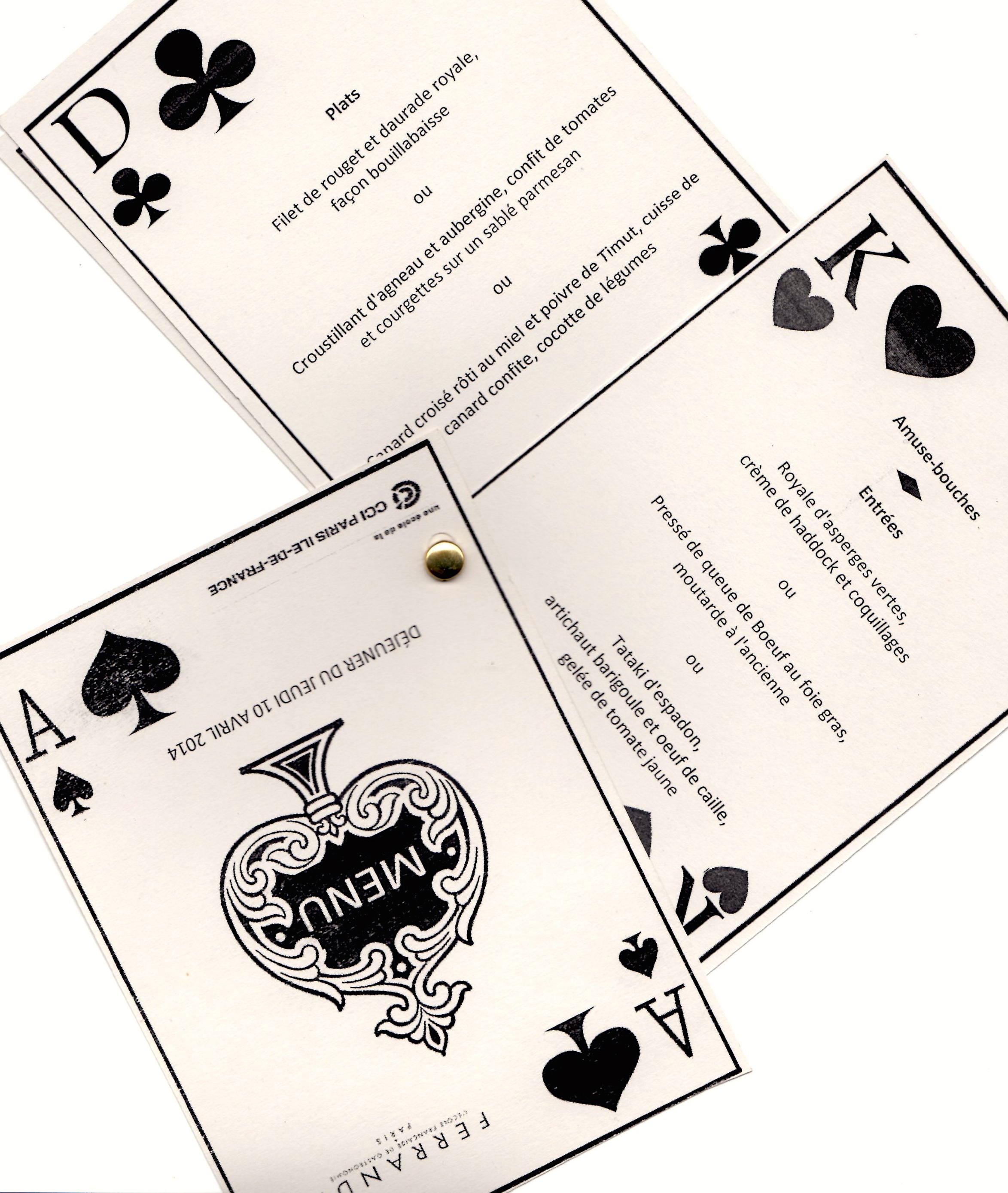 The Paris Dinosaurs are looking for a new home.
The informal group of people who worked for Reuters in Paris or who now live in France - or even any former Reuterian who simply likes French food - used to meet at the Free French Club, a private club à l'anglaise for veterans of Charles de Gaulle's wartime volunteers in Britain and elsewhere. Alas, time has caught up with many veterans of the Second World War and the club closed its restaurant last December.
The Dinosaurs' summer venue was the open deck of one of the floating restaurants, moored on the Seine under the shadow of Notre Dame Cathedral.
So, for the winter, it was decided to try out some of Paris' celebrated écoles hôtelières - cooking schools training chefs for high-class French restaurants and hotels. They provide high quality meals for a third the price that one would pay in regular classy establishments.
We inaugurated the circuit in April at the École Jean Ferrandi - see menu above - where a dozen regulars, most from London, had a spectacularly good meal prepared and served by enthusiastic and very competent pupils.
We are now tentatively planning a meal on Friday 30 January at the Institut Vatel, a highly-praised establishment in the 17th arrondissement of Paris. It offers meals for tables of between seven to 12 people or if we are a large group we can have several tables in a private dining room. Prices run between 23 and 47 euros, wine not included.
Since this would be a special occasion, most of those who initially replied (15 signed up within three hours of a first message being sent out) agreed that perhaps we ought to choose the best (i.e. most expensive and varied) meal they have. You only live once.
But let's hear from you, please. Contact me at edinger@wanadoo.fr. ■