People
David Schlesinger's journey towards ambiguity
Saturday 16 January 2016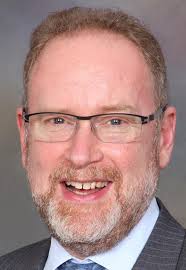 Former Reuters editor-in-chief David Schlesinger (photo), one-time China bureau chief and chairman of Thomson Reuters China, knows China better than most people. A speaker of Mandarin and Cantonese, he has been a China-watcher for three decades.
Now he's not at all sure, and thinks he is still coming to grips with China's complexities.
"I've become less and less sure about what I actually understand about China," Schlesinger said.
"Here I am, 30 years on, and I really think that I've been on this journey towards ambiguity," he said in an interview for News-Decoder, a website founded by former correspondent Nelson Graves with the aim of helping young people to understand international affairs.
"Where once I was very sure about things, now I'm really not sure at all," he said.
Schlesinger, founder of media and China independent political risk consultants Tripod Advisors based in Hong Kong, says coverage of China by foreign news organisations tends to follow "clichéd notions".
Many young Chinese do not know about events at Tiananmen Square in 1989, and the world has underestimated the difficulties China faces in modernising its economy, he said. Like other countries, China is self-interested and will pursue "its dream, its growth, its trajectory".
CLICK to view the interview. ■