People
Award-winner Finbarr O'Reilly leaves to pursue writing as well as photography
Tuesday 13 January 2015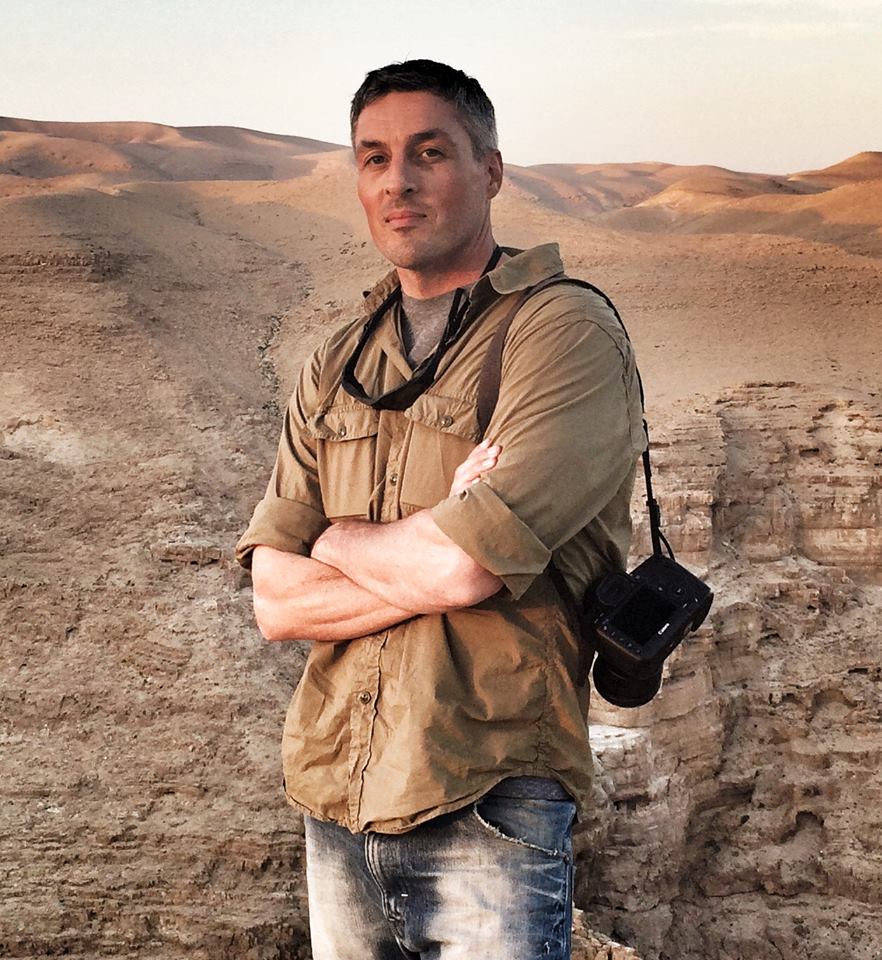 Award-winning photographer Finbarr O'Reilly (photo) has left Reuters to return to writing as well as pictures after nearly 15 years covering more than a dozen conflicts, mostly in sub-Saharan Africa.
His job as senior photographer for Israel and the Palestinian Territories was eliminated as part of a global re-organisation of news pictures announced in November. Reuters has re-directed resources away from stills photography and towards video. It is now the only major news agency without an international staff photographer based in Israel and the Palestinian Territories.
"I've wanted to leave Reuters for some time to pursue more in-depth work away from the front lines," he said in London, where he is now based. "I also wanted to move back to the West after so long spent in difficult and hostile environments."
O'Reilly joined Reuters in 2001 as a text super-stringer in Kinshasa where he covered Africa's biggest war and the deadliest conflict since the Second World War.
He spent 2004 as the Africa Great Lakes super-stringer/correspondent based in Kigali, Rwanda, and continued to cover the interlocking conflict in eastern Congo, Rwanda and Burundi. Towards the end of that year he travelled alone to Darfur, where he spent a month in the desert reporting and taking photographs during the early days of the unfolding genocide.
"It was at that point that I discovered photography as a powerful tool when my photographs were used on front pages of international newspapers and in magazines," he said.
In 2005 O'Reilly moved to Dakar as a pictures stringer. A photo he took in Niger won the 2006 World Press Photo of the Year, the industry's highest award for news photography. He became a Reuters staffer in 2006 and was responsible for covering and running the agency's stringer network in 26 counties across West and Central Africa.
"My photography and multimedia work from Congo won awards from the NPPA, POYi, and UNICEF, but my most rewarding experience in Congo was working with a centre for children suffering from polio and other lower limb injuries." he said. In recognition of his volunteer work with the local NGO Stand Proud, O'Reilly won the 2008 Thomson Reuters Community Champion award, which provided the NGO with $25,000, equal to an entire year's operating budget used to feed, clothe and house more than 200 handicapped children who had been abandoned by their families.
After years of steady work in conflict zones including Congo, Chad, Burundi, Uganda, Sudan, Ivory Coast, and the Israel-Lebanon war in 2006, he took a sabbatical leave from 2012-2013 when he was invited for a Nieman Fellowship at Harvard, where he spent the year researching the psychology of trauma. He was also a 2014 Ochberg fellow at the Columbia Graduate School of Journalism's Dart Center for Journalism and Trauma.
His return to writing is part of a personal project resulting from his research at Harvard. He will also be undertaking longer-term, in-depth photo-reportage relating to social issues.
"Looking back on it all, I'm most proud of my role in elevating the pictures file from sub-Saharan Africa and making it a prominent and respected part of our global pictures operation at a time when the world's media attention was focused on the Middle East post-9/11. While much of my work revolved around covering conflict, I focused less on the violence and suffering than I did on the strength, resilience, and resolve of the people I encountered. I think that is what got my work noticed as my exploration of the realities of daily life behind the drama of Africa's great tragedies contradicted the usual clichés." ■