News
Reuters team wins Pulitzer Prize for feature photography
Tuesday 10 May 2022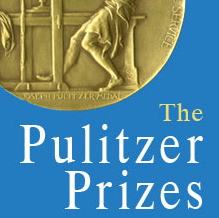 Four Reuters photojournalists jointly won a Pulitzer Prize for coverage of the coronavirus pandemic's toll in India.
Adnan Abidi, Sanna Irshad Mattoo, Amit Dave and the late Danish Siddiqui were awarded the annual US prize for feature photography on Monday "for images of COVID's toll in India that balanced intimacy and devastation, while offering viewers a heightened sense of place."
Abidi started in 1997 as a darkroom assistant and with Reuters in 2005. He has been part of two Pulitzer Prize-winning packages for photography, including the Rohingya exodus in 2018 and the Hong Kong protests in 2020. He is based in New Delhi from where he covers national and international assignments as senior photographer for Reuters.
Mattoo is a photojournalist and documentary photographer based in Kashmir. She presently contributes to Reuters as a multimedia journalist.
Dave joined Reuters in 2002 and has covered riots, the aftermath of an earthquake in Gujarat, droughts and the Indian Ocean Tsunami in south India. He is currently based in Ahmedabad, the main city in the western Indian state of Gujarat, from where he covers local and national news assignments for Reuters.
Siddiqui was the chief photographer for Reuters, based in India. He was killed last July while covering a clash between Afghan security and Taliban forces. He was also part of the Reuters photography team that won the 2018 Pulitzer Prize for feature photography for documenting the Rohingya refugee crisis.
"A world largely preoccupied with its own suffering was jolted awake to the scale of India's outbreak after Reuters photographers documented it," Reuters editor-in-chief Alessandra Galloni said in a statement.
"To have Danish's incredible work honored in this way is a tribute to the enduring mark he has left on the world of photojournalism."
The Pulitzer was the tenth for Reuters and the seventh in the last five years. Reuters was also named as a feature photography finalist for images of climate change around the world.
The Pulitzers are the most prestigious awards in US journalism. Awarded since 1917, they were established in the will of newspaper publisher Joseph Pulitzer, who died in 1911 and left money to help start a journalism school at Columbia University and establish the prizes. A board of mostly senior editors at leading US media and academics presides over the judging process that determines the winners.
The journalists of Ukraine were awarded a special citation for coverage of the Russian invasion. The Pulitzer board paid homage to the 12 journalists who have been killed covering the Ukraine war this year, citing their "courage, endurance and commitment to truthful reporting during Vladimir Putin's ruthless invasion of their country and his propaganda war in Russia."
The Pulitzer board made note of the "challenging and dangerous times for journalists around the world," noting the 12 killed covering the Ukraine war, eight Mexican journalists murdered this year, and other cases of assault and intimidation against journalists in Afghanistan and Myanmar. ■
SOURCE