News
Reuters is The Source - ad
Monday 27 September 2021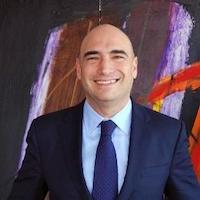 Reuters is launching a new global multi-media advertising campaign that pitches the agency as "The Source".
Josh London (photo), chief marketing officer, told staff: "For the marketing team, working on the Reuters brand is a dream come true. One of the things that makes telling our story easier is the great source material we have to draw on. We have an enviable mission with industry-leading reporting. In many ways, we just have to shine a light on the work we do and let it speak for itself. Up until now, Reuters has tended to be modest as a brand. You could say we are a well-kept secret, operating largely behind the scenes."
"The Source" is not a reinvention, but neither is it "business as usual", London said. "We are making a step-change in how we promote our brand, in a way that is consistent with what we do and what we stand for. 'The Source' amplifies our strengths and helps us present ourselves and our work to the world in a confident, future-focused way."
The campaign will showcase the unique value Reuters offers to its three key customer sets: London Stock Exchange and Refinitiv (and their clients), news agency clients, and professionals.
Digital and billboard advertising will be displayed in London and New York, with further digital activity worldwide.
The campaign was created by VMLY&R, a global brand and customer experience agency. ■
SOURCE

Reuters