News
Reuters president steps down
Monday 13 September 2021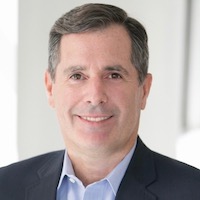 Reuters president Michael Friedenberg (photo) today announced his departure in December after exactly three years in the job.
Friedenberg, president of news and media operations since December 2018, wrote in a note to all staff that it had "in the truest sense been an incredible three years and unmatched honor to serve the most trusted global news organization when the world needed us".
He gave no reason for leaving but said the time is right to pass on the baton - and allow a smooth transition - "with Reuters firmly on the front foot".
"Shortly, [Thomson Reuters chief executive] Steve Hasker and I will inform our customers that our commitment to serving them while we initiate an internal and external search for a leader will not waver - and neither does my belief in you."
Even so, there is more opportunity ahead, Friedenberg said. Never has there been greater need for independent and unbiased news and information that people can depend on.
"I have every confidence that the next president of this organization will build on what we have delivered over recent years and write the next chapter in our exciting story."
Reuters report on Friedenberg's announcement said his departure caps a three-year run that included the appointment of Alessandra Galloni, the agency's first woman editor-in-chief, the relaunch of Reuters.com and the improvement in revenue and profit at the news business this year.
It also marked the entrance of the news agency into the events business amid a global pandemic. "Friedenberg's effort to launch a subscription paywall for Reuters.com in June hit a setback when Refinitiv, the largest single Reuters customer, opposed the move."
Asked whether the company was for sale, a spokesperson said: "Reuters is not for sale.
"It remains an important part of Thomson Reuters and one that is valued across our business and client base. Reuters plays a central part in our overarching strategic vision to be the leading content driven technology company, powering the world's most informed professionals."
The dispute with Refinitiv was whether the move would breach a news supply agreement between the two companies.
The London Stock Exchange Group, the parent of Refinitiv, has said discussions with Reuters are ongoing.
A Thomson Reuters spokesperson said: "Our partnership with LSEG and Refinitiv is strong, and discussions are still ongoing about our business approach and products, and how we can enhance our offer to all customers."
In a prepared statement Hasker said: "Reuters is delivering world-class independent, unbiased global journalism today and its next president will build on the work that Michael and his team have done."
"We thank him for his leadership during an intense period in global affairs and express our collective appreciation to all our Reuters colleagues for their tireless efforts to inform the world." ■
SOURCE

Reuters