News
Obituary: Roger Jeal
Wednesday 1 September 2021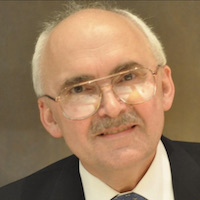 Roger Jeal (photo), who died on Wednesday aged 72, was a Reuters journalist who put a natural talent for teaching to beneficial use on editing desks and later with the Reuters Foundation and a university.
A graduate trainee who joined Reuters in 1973, Jeal became a business journalist specialising in commodities and had foreign assignments Paris, Frankfurt, Hong Kong and in Amsterdam, where he was bureau chief, as well as leading roles on the Commodities Desk and later the Business News Unit in London.
Generous with his help and time, he was a patient tutor to new recruits, coaching them and helping to build strong editing teams.
On leaving Reuters in 2000 Jeal was able to use his teaching skills in the service of the Reuters Foundation, running writing financial and business news workshops for journalists from eastern and central Europe and the former Soviet Union as states, economies and journalism there changed radically. It was a tribute to his methodical approach and his engaging personality that many of his students remained in touch with him.
When he stepped down from the Foundation in 2013 he became a visiting lecturer in business journalism at City University, London.
Jeal died in a hospice after suffering from cancer. He is survived by his wife Janet (née Ellingham), whom he met at Reuters when she was working on development of video-editing systems. They had no children but enjoyed helping extended surrogate families - a London family of Serbs originally from Croatia, a London family from Slovakia, and another in Senegal. ■