News
Obituary: Larry King
Friday 21 May 2021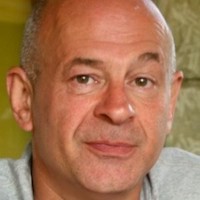 Larry King (photo), an editor in London for Reuters Global News Desk who has died suddenly aged 69, was known for his gentle manner and kindness to reporters.
King joined Reuters in 2011 in a return to journalism from a three-year stint as a communications specialist at HSBC after decades as an editor at InformationWeek and then Bloomberg. Much of his career was spent editing financial news.
"He was delighted to be back doing what he loved most: working with language, exercising his finely-honed detector for doublespeak, and thoughtfully sharpening copy. He unfailingly treated colleagues with equal respect, regardless of hierarchy or job title," Alessandra Galloni, now editor-in-chief, and global news desk head Nick Tattersall, wrote in a note to staff.
Reuters colleagues would have easily recognised Larry back in the mid-1990s, said friend and colleague Swaha Pattanaik, who worked with him at both Reuters and Bloomberg. "The twinkle in his eye, laconic humour, and kindness to reporters - none of that changed over the years."
"Larry's generosity of spirit and heart were evident to all," Galloni and Tattersall wrote. "His death comes as a terrible shock to his colleagues, family and friends around the world."
King died at home in April. ■