News
Obituary: Sean Milmo
Saturday 1 May 2021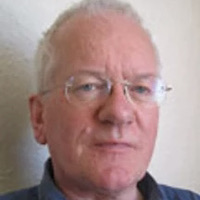 Sean Milmo (photo), a former Reuters journalist who went on to become a respected freelance in his field, has died at the age of 77 after a short illness.
A Cambridge graduate who worked on the World Desk at 85 Fleet Street in the late 1960s and early 1970s, Milmo specialised in business, science and medicine in a freelance career lasting more than 40 years. He spent his early career on the Shropshire Star and the Evening Gazette at Middlesbrough.
Milmo was the son of Sir Helenus Milmo, a lawyer at the Nuremberg trials in the 1940s who later became a High Court judge.
Both of Sean Milmo's sons, Cahal and Dan, followed him into journalism. He is also survived by his wife of 54 years, Marion, who often worked with him as a researcher.
His friend and former colleague John Marquis said: "Sean was a lovely chap, fiercely intelligent, endlessly curious and a terrific journalist in his field. Everyone who knew him will miss him a lot." ■