News
Stephen Adler's equation for trusted journalism
Monday 26 April 2021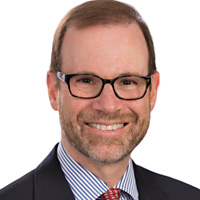 Stephen Adler (photo), retiring from 43 years in journalism - the last ten at Reuters, gave staff a final piece of advice contained in a "handy equation" on Monday.
It is this: "Humility + Transparency + Objectivity = Trusted Journalism."
Adler, who handed over to Alessandra Galloni as editor-in-chief last week, wrote in a "final note" that he was retiring with equal measures of gratitude and pride.
The job had been both daunting and exhilarating.
"We've worked together to keep our journalists safe and healthy at a time of mounting global peril. We've endeavored to maintain rigorous standards around the world, and I've marveled at your courage and commitment in embracing them. At the same time, I've shared your frustration at the extent to which our profession has increasingly been disdained, disparaged, and - worst of all - mistrusted."
Adler said he had loved his 43 years in journalism, especially the last decade.
"I will forever remain in awe of the work you've done and that I know you will continue to do. Leading Reuters is a unique responsibility, one that I've been honored to have and that I've enthusiastically passed on to Reuters brilliant new editor-in-chief, Alessandra Galloni. I know that with Alessandra at the helm, you will continue to tell the world's most important stories with courage, skill, and integrity. My last request: Keep a certain equation close at hand."
Read Stephen Adler's final note here: https://www.reutersagency.com/en/media-center/trusted-journalism-a-final-note/ ■