News
Thomson Reuters chairman is worth $5 billion - report
Friday 17 July 2020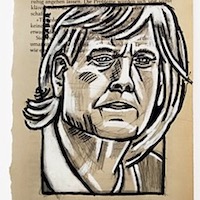 Thomson Reuters chairman David Thomson has a net worth of $5.09 billion. His family is the richest in Canada with a combined fortune of $35 billion, according to International Business Times.
Thomson, 63 on 12 June, is co-chairman of Woodbridge, the family-run investment company which controls Thomson Reuters. He owns 14 per cent of its assets. Other family members split the rest.
Thomson is the third Baron Thomson of Fleet, a British hereditary title which he does not use. The first Baron Thomson was his grandfather Roy Thomson who acquired a Canadian radio station in 1931. Revenues funded the acquisition of another radio station. Soon, the business expanded to include four newspapers and two more radio stations.
Roy Thomson's son Kenneth, David Thomson's father, took over the business in 1976 and David Thomson has led the company since his father's death in 2006. He bought Reuters in 2008 for $17 billion.
Thomson's brother Peter is chairman of Woodbridge, whose efforts in sustained growth and business performance were cited as two of the reasons for its award as one of Canada's best managed ompanies in 2019.
David Thomson has four children and is divorced. He is said to own an impressive art collection which includes a two Picassos and pieces by John Constable.
The Thomson clan maintains a very private life and Thomson himself is known for what has been described as "his somewhat unorthodox lifestyle compared to other wealthy businessmen".
As Celebrity Net Worth, self-described as "the website future billionaires read every day", noted, Thomson rarely gives interviews. In 2006 he told The New York Times: "When you try to live a more balanced life, traditional businessmen think that you are not a real man. But who is not the real man? You are telling me? You have not taken a weekend with your wife, you have no spare time that you use constructively, you do not have any hobbies, you do not know how to spell Mozart. And here you are telling me that I am weak?" ■
SOURCE