News
RPF members elect new trustee
Thursday 20 February 2020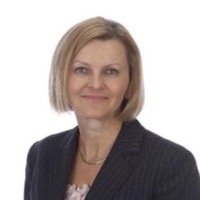 Sue Clark, formerly Reuters global sales development manager, has been elected a trustee of Reuters Pension Fund.
She polled 413 of the 1,060 votes cast by members of the Fund. The rest went to three other candidates: Clare Mansfield, Alexander (Nick) Brown and Ian Lennox.
Some 18.18 per cent of 5,829 RPF members eligible to vote took part in the ballot.
During 19 years with Reuters from 1983 Clark also served as head of sales training. Later she was head of sales at FTSE and for the last 11 years was a consultant to the investment department of Aon, which is the RPF's scheme actuary.
Clark fills a RPF Board vacancy created by the resignation of Barry May who stepped down in November 2019 after ten years as a Trustee. ■