News
LSE to send Refinitiv deal to EU 'within weeks'
Monday 13 January 2020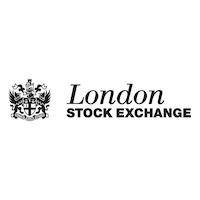 The London Stock Exchange Group is set to file its $27 billion deal to buy Refinitiv with EU antitrust authorities within weeks following protracted discussions with Brussels over the scope of its investigation into the merger, the Financial Times reported on Monday.
The two sides are still working on the key issue of what constitutes "the market" against which the deal can be assessed, according to two people with knowledge of the talks. The tie-up was originally announced on 1 August.
The FT said the definition the authorities settle on is a crucial factor in whether deals receive clearance from the EU, which is known to be one of the toughest competition authorities.
The companies have yet to formally notify Brussels of the deal so it can investigate the tie-up for competition issues.
Before filing, large companies seeking to merge typically engage in lengthy discussions with officials, who want to determine if customers will face fewer choices or higher prices.
Companies usually prefer a broad market definition to minimise concerns likely to be raised by rivals. Regulators push back and focus on subcategories and premium services.
The LSE was arguing that Refinitiv is a data provider that competes with many rivals in a big market, the FT reported the people saying. "An analysis on a potential merger like the one between the LSE and Refinitiv is very fact intensive," said a person with direct knowledge of the transaction.
"It is up to the companies to assess if they need to notify a transaction," a European Commission spokesperson said.
Both the LSE and Refinitiv declined to comment to the FT. ■
SOURCE

Financial Times