News
Reuters to provide news to Amazon for artificial intelligence applications
Friday 15 November 2019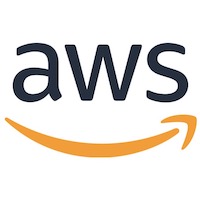 Reuters is to provide access to news and data to Amazon Web Services (AWS) customers. AWS Data Exchange is a new service that enables AWS customers to use third-party data.
"Reuters is constantly seeking new ways to broaden the reach of our independent, trusted and unbiased news content and data. We are excited to be among the first providers of such content in AWS Data Exchange, where our multi-language news data will be made available to a diverse range of AWS customers around the globe," said Alphonse Hardel, Reuters global head of business development and strategy.
"With the increasing demand across industries in using news content to train and power their mission critical AI and analytics applications on the cloud, the depth and accuracy of Reuters coverage means AWS customers are now able to seamlessly access the highest quality of data from AWS Data Exchange."
Reuters had previously announced collaboration with Amazon to deliver news to help Amazon's voice service Alexa.
This latest move into artificial intelligence comes at a time of increasing use of Reuters news data to advance customers' machine learning initiatives, by providing high quality unbiased and diverse training data for teaching machines to translate in multiple languages, for trend forecasting, to power business intelligence platforms and in high-level academic research, Reuters reported.
SOURCE