News
Pension funds 'engaging with Refinitiv' over sale
Thursday 1 August 2019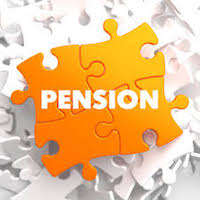 Trustees of two Reuters pension funds are discussing with Refinitiv the potential impact of its proposed acquisition by the London Stock Exchange.
Refinitiv owns Refinitiv Ltd, previously called Reuters Ltd, which is the sponsoring employer of the two schemes.
Greg Meekings, chairman of Reuters Pension Fund and Supplementary Pension Scheme, said in an announcement to members of the two schemes: "Your Trustees are engaging with Refinitiv, and will be working with their advisers, in order to determine the potential impact of the proposed Transaction on the Schemes and their members.
"Our primary duty as trustees is to safeguard the benefits which have already been earned by members and which we currently administer. This involves working to ensure that the Schemes are sufficiently funded, taking into account the strength of the underlying covenant support provided to them.
"Consistent with the approach taken on previous corporate transactions, if the Trustees consider the proposed Transaction negatively impacts the security of member benefits, they will ensure it is mitigated as much as possible.
"The Trustees would like to reassure members that the Transaction is being treated with the utmost importance, and we are hopeful that an equitable outcome for the Schemes will be achieved that appropriately protects member benefits for the long-term." ■
SOURCE