News
Obituary: Peter Montagnon
Friday 28 June 2019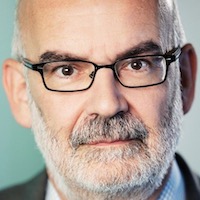 Peter Montagnon (photo), who has died aged 69, was a Reuters journalist who became an expert on corporate governance and an influential shareholder advocate and policymaker.
He joined Reuters as a trainee after graduating in modern languages from Cambridge university in 1972. He worked in Hong Kong, Zurich and Washington before joining the Financial Times where he had an array of senior roles.
"Peter was a rare journalist, able to combine deep analysis with a fine nose for a story," said Lionel Barber, editor of the FT. "He led the FT's coverage of the 1998 Asian financial crisis and mentored a generation of foreign correspondents who later played a vital role in expanding the FT's presence in the fastest-growing economic region of the world. He will be sorely missed."
Huw Evans, director-general of the Association of British Insurers where Montagnon spent a decade as director of investment affairs, described him as a giant of the corporate governance world. He brought to the shareholder community traits that defined his journalistic career: intellectual rigour combined with a mischievous sense of humour and concern for colleagues.
In recent years, Montagnon worked as associate director of the Institute of Business Ethics, a non-profit think-tank he joined in 2013.
He died on 25 June. ■