News
Tomorrow's media leaders to be hosted by Reuters
Monday 10 June 2019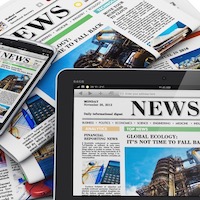 Reuters next month hosts a unique conference of some 100 young journalists from 53 countries selected competitively as potential future media leaders.
Future News Worldwide at Canary Wharf in London on 16 and 17 July is sponsored by the British Council, the UK's £1.2 billion-a-year international cultural relations organisation.
A range of distinguished media figures will introduce the young journalists to the best of journalistic ethics and latest trends and techniques in the business.
Future News is an annual event which was founded as part of the 2014 Glasgow Commonwealth Games cultural programme.
A conference advisory board is chaired by former Reuters editor-in-chief Mark Wood and includes Reuters managing editor, newsroom, Simon Robinson.
Robinson said: "Spending time with 100 of the best young journalists and student journalists from around the world is invigorating and inspiring.
"While they come to hear and learn from the industry's best, they have just as much to teach about where journalism is headed," he added.
Tom Thomson, a British Council board member and former Reuters managing editor, said: "Future News Worldwide is a pioneering programme which connects and inspires the world's most promising young journalists. Based on past conferences, it is a life-changing event for many of the participants.
"The British Council is very grateful to Reuters and the conference partners for their generous support," he added. ■