News
The new Reuters - ruled from New York
Thursday 6 June 2019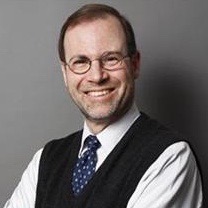 Editor-in-chief Stephen Adler added more detail to Reuters "newsroom of the future" initiative with a plan to increase centralisation and reduce regional autonomy.
Senior editors are working on the most effective likely design for a global editing desk in place of those in the existing regions - the Americas, Asia and Europe, the Middle East and Africa.
Editorial power will be concentrated in two centralised structures based in New York: commissioning, which will plan and create the news file, and publishing, which will edit, curate and publish it.
"It's clearer than ever that having a single real-time editing operation, rather than three regional ones, will make our processes simpler for our journalists, faster for our news consumers, and easier to organise around the precise needs of our separate customer groups," he told staff in a memo seen by The Baron.
The aim is to end up with clearer roles and a more defined workflow, with fewer overlapping responsibilities and therefore less confusion, clogged channels, or bureaucracy, Adler wrote.
The new workflow design may enable Reuters to operate "in more, smaller regions, so that news direction can be targeted more closely to where the news actually happens". Adler said he would report back soon on how those regions are envisaged.
One source inside the company said there was talk of five Reuters regions: North America, South America, the Middle East and Africa, Europe, and Asia - a structure that existed 40 years ago.
Adler said the idea of the two-workflow structure "is to focus more coherently than ever before on preparing our work for different distribution platforms, whether our own or those of our traditional customers in Refinitiv and Agency, or those of newer partners such as the FAANG companies." Those companies are Facebook, Apple, Amazon, Netflix and Google.
"Here is one way to think about why we are creating this structure: Under our current system, there are times when we look like a kids' soccer team - everyone swarms to the ball (read: too many editors with vague, overlapping roles providing input on a given story) rather than playing clear positions and passing the ball as we move up the field. The new structure should help us know, and play, our positions better so we can pass and score more effectively," Adler wrote.
Central control will extend to all journalist recruitment and hiring, training and mentoring, and career development.
"We haven't lost sight of the important goal of creating a more integrated service for media customers,"Adler wrote. "One solution will be to look at further integrating text and visuals news management in our bureaus. This is complex, will not work everywhere, and requires a step-by-step approach…
"To summarise, Newsroom of the Future is designed to address the big issues that you have flagged over the last few years - the need to clarify roles and simplify how we manage the news flow, to be clearer about what our customers need from us and more targeted in how we meet those needs, and to build a more contemporary culture that embraces multiple career paths, fosters innovation, and embraces diversity and inclusion. Those remain our paramount goals." ■
SOURCE

Reuters