News
Reuters team wins award for military homes exposé
Monday 29 April 2019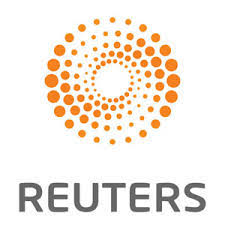 Reuters journalists were among this year's winners of the White House Correspondents' Association's annual awards.
A Reuters team won the Edgar A. Poe Award for excellence in news coverage of subjects and events of significant national or regional importance, written with fairness and objectivity.
It was awarded to "Ambushed at Home" by Joshua Schneyer, Michael Pell, Andrea Januta and Deborah Nelson.
The WHCA said: "Reuters' 'Ambushed at Home' series exposes an area where the government has failed military families - hitting them literally where they live. The privatization of military housing was supposed to bring substandard Pentagon-owned homes up to snuff, but 20 years in Reuters found families 'living in slum-like squalor,' with high levels of lead, vermin, mold, leaking ceilings and foul water. And it found that families on base have virtually none of the protections against landlords that renters in the civilian world do. Using meticulous records and data research, deep reporting - often against official pushback and sources' reluctance to come forward - and straightforward writing, the Reuters team showed families put in danger, a military that often looked the other way and private investors who profited from it all. The judges felt the reporting 'uncovered a situation that is remarkably damning' and - most important - has already resulted in action from Congress, the Pentagon and individual base commanders. 'Ambushed at Home' fully meets the Edgar A. Poe Award criteria of 'news coverage of subjects and events of significant national or regional importance to the American people,' and is a deserving winner of the award."
The WHCA represents the White House press corps in its dealings with the administration and advocates for journalists' ability to see and report on the president and his staff.
The awards were presented at its annual dinner on Saturday. Once again, President Trump declined to attend.
The correspondents' weekend wrapped up with a brunch hosted by Reuters.
"Journalists and political insiders packed into the Hay-Adams hotel in downtown Washington on Sunday for a breezy brunch hosted by Thomson Reuters to cap off White House Correspondents' Dinner weekend," The Hill website reported.
Reuters White House correspondent Jeff Mason was among those on hand for the festivities, it said.
---