News
Thomson Reuters managed legal service in sale talks
Tuesday 2 April 2019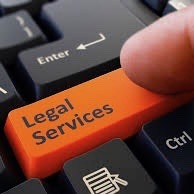 Thomson Reuters' managed legal service business is the subject of negotiations for acquisition by one of the world's biggest accountancy firms.
The prospective buyer is EY, The Lawyer reported.
It quoted sources close to EY saying negotiations are expected to reach a conclusion by June.
Thomson Reuters acquired the India-based business in 2010 for between $35 million and $40 million. It has offices in Mumbai, New Delhi, Dallas and Minneapolis.
EY and Thomson Reuters collaborated in 2016 on a joint initiative aimed at delivering EY tax alerts to Thomson Reuters Checkpoint, its online news and research platform. It helped to give corporate professionals and accountants information and resources around tax. ■
SOURCE

The Lawyer