News
Obituary: Robert Kearns
Tuesday 15 January 2019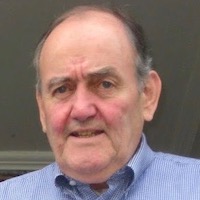 Retired Reuters journalist Robert Kearns (photo), who covered the election campaigns of five US presidents, died suddenly on Friday 11 January. He was 74.
As a correspondent, his assignments ranged from the Watergate hearings in Washington to the wars in Kosovo and Iraq and being embedded with US troops in Panama in pursuit of Manuel Noriega. He covered the campaigns of presidents Gerald Ford, Jimmy Carter, Ronald Reagan, George HW Bush and Bill Clinton.
Born in the Bronx, New York, he graduated from New York University with a degree in economics. From Washington, Kearns became news editor, Canada, based in Toronto and then after a brief spell in London chief correspondent, Japan for Reuters Economic Services in Tokyo.
A memorial service will be held on Saturday 19 January from 2:00 to 4:00 pm at The Murphy Funeral Home in Falls Church, Virginia with a gathering to follow at his home.
In lieu of flowers the family suggests a donation to Reporters without Borders or Save the Children. ■