News
Thomson Reuters details return of $10 billion to shareholders
Monday 8 October 2018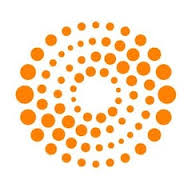 Thomson Reuters finalised its planned use of proceeds from the sale of 55 per cent of its financial & risk business to private equity investors.
The company is in the process of returning $10 billion of the proceeds to its shareholders.
Approximately $4 billion of debt has been repaid since the sale to Blackstone acting with Singaporean and Canadian investors last week.
F&R now trades as Refinitiv, in which Thomson Reuters retains a 45 per cent stake.
Thomson Reuters, 64 per cent owned by the family of Canadian billionaire David Thomson, plans to keep approximately $2 billion of cash on its balance sheet to fund acquisitions and use approximately $1 billion to cover F&R transaction-related expenses. These include cash taxes, pension contributions, bond redemption costs, one-time costs and other fees and outflows related to the deal.
Thomson Reuters has taken up and purchased for cancellation approximately 138 million common shares at a purchase price of $47 per share, for a total cost of approximately $6.5 billion.
Approximately $1 billion will be returned to shareholders through share repurchases.
The Thomson Reuters Board approved a $0.02 per share annualised increase in the dividend to $1.40 per common share. A quarterly dividend of 35 cents per share is payable on 17 December to common shareholders of record as of 15 November. ■
SOURCE