News
Obituary: Christine Tierney
Sunday 24 June 2018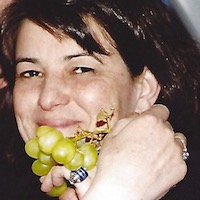 Christine Tierney (photo), a Reuters correspondent in the 1990s, died of a severe form of Parkinson's disease in Washington on 18 June at the age of 60.
She joined joined Reuters in New York and worked afterwards in Quebec, Mexico City and Paris, where she covered the French motor industry, Yann Le Guernigou writes. It was a new beat to her in which she rapidly developed a great expertise (despite a lingering motion sickness which made car tests an ordeal).
A great journalist, she was also a unique person to work with. She was always cool under pressure, with a dry sense of humour, and willing to help colleagues under stress.
Christine left many friends in the Paris office when she joined Business Week as a European car correspondent based in Frankfurt in 1999. But her passion for France led her to make regular visits across the border.
She later moved back to the United States, covering European and Asian carmakers for the Detroit News newspaper. She was about to join The Wall Street Journal in Europe back in Frankfurt when her health deteriorated and she spent the last years of her life bed-ridden at her mother's home in Washington, fighting courageously against a crippling disease.
Tierney was single and is survived by her mother Elly and her sisters Alice and Martha, who took good care of her in her last three terrible years.
A memorial service was held in Washington on 21 June. ■