News
Reuters shuffles senior Middle East roles
Tuesday 6 March 2018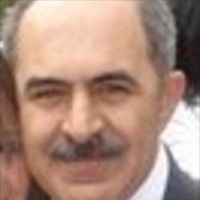 Reuters announced senior editorial appointments in the Middle East "to win across the file, from the fastest snaps to the deepest enterprise" and counter aggressive competition from arch-rival Bloomberg.
Regional editor for Europe, the Middle East and Africa Simon Robinson and Middle East editor Samia Nakhoul made appointments in Dubai and Cairo. At the same time, they searched for a new bureau chief in Baghdad.
The changes announced in a memo to staff:
Ghaida Ghantous rejoins Reuters as Gulf bureau chief from a job at Thomson Reuters. She started her career as a Reuters reporter in Kuwait in 1997 and moved to Dubai in 1999. In 2009 she became a project manager and trainer at the Thomson Reuters Foundation, and in 2014 managing editor at Thomson Reuters Zawya.com, a news and intelligence service that serves more than a million professionals in the region.
Sami Aboudi, (photo), a desk editor in Dubai, moves to Cairo as bureau chief for Egypt and Sudan. He joined Reuters in 1989 as a senior correspondent in Jerusalem and has worked in Beirut, Cairo, Dubai, London and Riyadh. Between 2009 and 2011, he was head of the journalism faculty for the Thomson Reuters Foundation in the Gulf.
Andrew Torchia, in charge in the Gulf since bureau chief William Maclean's departure last October, will re-focus on his work as chief economics correspondent, Middle East, in which role he has run the economic file in the Gulf and wider region since 2011, "keeping us in the game in the face of increasingly tough competition from Bloomberg".
Maher Chmaytelli, bureau chief in Iraq for more than two years, moves to Dubai to head a new "Speed Desk". He joined Reuters from Bloomberg where he spent 11 years covering the Middle East and North Africa and prior to that worked for 15 years at Agence France Presse. "Maher is one of the fastest snappers we have - we blitzed the competition on major announcements such as the fall of Mosul and the end of the Caliphate as well as market moving oil news after the seizure of Kirkuk - and we look forward to making even more use of his skills in our battle with his former employers," Robinson and Nakhoul said.
The new team in the Gulf will work closely with Michael Georgy, who became a deputy editor to Nakhoul in November.
"Together, these changes set us up well to win across the file, from the fastest snaps to the deepest enterprise," the editors said.
Separately, Robinson tweeted: "We're looking for a new bureau chief in Baghdad, still one of the best journalism gigs in the Middle East. We want someone who can break news and dig into much deeper and longer stories."
---
SOURCE