News
Obituary: James Saft
Tuesday 17 October 2017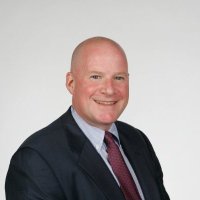 James Saft (photo), who became a Reuters financial columnist after five years as global treasury editor, died on Monday.
A month after suffering a stroke, he had been recovering in hospital in the United States but succumbed to a pneumonia infection.
Formerly chief correspondent, London capital markets, Saft directed worldwide coverage of economics and financial markets for five years when he was appointed treasury editor in 2002. He became a columnist in 2007 and the following year won a Best in Business award from the Society of American Business Editors and Writers. His columns featured twice weekly in the International Herald Tribune and also ran widely elsewhere.
Richard Baum, general manager, global operations, announced the death to colleagues and said that, like many, he was always humbled by Saft's talent and productivity. ■