News
Cyber security: Thomson Reuters to build new operations centre
Thursday 7 September 2017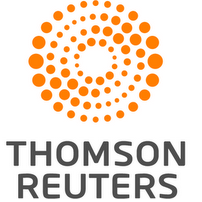 Thomson Reuters is to build an internal cyber security operations centre to enhance its ability to protect information from next-generation security threats.
Twenty people are already working in the new office at Riverfront Plaza in the heart of the Virginia state capital, Richmond, said Richard Puckett, the company's vice president of security, operations and strategy. Forty more will join them by the end of next year.
"Our new Cyber Fusion Center is an important element of our enhanced information security programme," said Tim McKnight, chief information security officer.
"Establishing a presence in Richmond provides us excellent access to talent and cyber-related resources from the nearby academic, research and military communities. We look forward to being a good corporate citizen in the Richmond community," he told reporters on Wednesday at a news conference to announce the move.
Virginia Governor Terry McAuliffe approved a $50,000 grant from state funds to assist the project. Thomson Reuters will also receive other state benefits. ■
SOURCE