News
Obituary: Helen Alexander
Monday 7 August 2017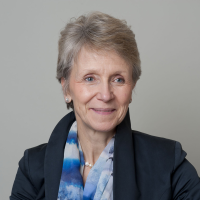 Dame Helen Alexander (photo), who died on Saturday aged 60, was chairman of Thomson Reuters Founders Share Company which acts as guardian of the Thomson Reuters Trust Principles.
She had suffered from cancer for several years.
A British businesswoman, she joined the Founders Share Company board in 2011 and served as chairman from January to July of this year when she took a leave of absence.
"We are all deeply saddened to learn of Dame Helen's passing" said James Smith, president and chief executive officer of Thomson Reuters. "I will miss her leadership and counsel, and her personal commitment to the values of trust and integrity which are beacons for our company."
Alexander began her career in publishing at Faber & Faber before moving to the Economist Group in 1985, where she became chief executive. Later she was the first female president of the Confederation of British Industry.
The Trust Principles, created in 1941 to protect Reuters, now apply to the entire Thomson Reuters business and are designed to preserve its independence, integrity and freedom from bias in the gathering and dissemination of information and news.
Current board members are drawn from more than a dozen countries.
Acting chairman Kim Williams will continue to serve in that capacity on an interim basis while a search is conducted for a new chairman.
"It has been a privilege to serve alongside Dame Helen," he said. "Her contributions and stewardship of the Board will be profoundly missed." ■
SOURCE