News
'Innovation' in censorship around the world
Tuesday 25 April 2017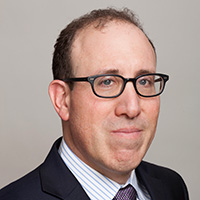 New techniques are being used to curtail the freedom of the press, the Committee to Protect Journalists (CPJ) warned on Tuesday.
More journalists around the world were killed or imprisoned last year than any time in the past 25 years. This is not the only troubling message in this year's Attacks on the Press: The New Face of Censorship report, launched by the CPJ in partnership with Reuters Institute for the Study of Journalism at Oxford University on Tuesday.
The Institute is part of Oxford's department of politics and international relations and receives core funding from the Thomson Reuters Foundation.
Press freedom is being challenged in new, more discrete ways, said CPJ executive director Joel Simon (photo).
Authoritarian governments have harnessed the power of technology and also honed techniques of economic repression to curtail free speech, Simon said at the launch event.
"Censorship was once a crude affair, and that might have been a virtue. Because even though it was not visible, you could see its shadow. Now it leaves no mark. We now don't always know what we don't know," he said.
Simon highlighted the role of China as his favourite "innovator" in curtailing free speech. He pointed to a system developed by the Beijing government in which citizens' credit scores are downgraded for critical comments on social media. Other countries, such as Russia, were looking to China to emulate their system of controlling public opinion, he said.
The findings of the report were discussed by a panel composed of Alan Rusbridger, former editor-in-chief of The Guardian, chairman of the RISJ steering committee and principal of Oxford's Lady Margaret Hall, and the international editor of Channel 4 News, Lindsey Hilsum. The panel was chaired by Razia Iqbal, a journalist with the BBC.
The panelists warned against threats to press freedom not only in developing nations but also in the West. Rusbridger reminded the audience of recent attacks by US president Donald Trump on journalists, branding them as "enemies" and calling New York Times stories "fake news". Such language served to discredit all journalism and muddle the line between fact and fiction, he said.
Hilsum called out the Daily Mail for attacking critics of Brexit. She cited calls by the paper to "crush the saboteurs" as examples of the press themselves coming out against freedom of the press. Such muddying of the waters is even more difficult to deal with than straight censorship, she warned.
In his closing remarks, Simon said he didn't know of a simple counter-strategy to such trends. "The only thing we can be sure we must do is to re-commit to our role as journalists", he said.
---
Alexander Fanta is a journalist on the foreign desk of the Austrian Press Agency. He is Google Digital News Fellow at Reuters Institute for the Study of Journalism, Oxford University, where he is researching automated journalism. ■