News
Thomson Reuters loses further ground to Bloomberg
Tuesday 28 March 2017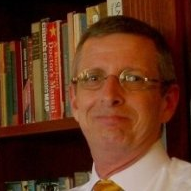 Thomson Reuters' share of the global market for financial information slipped further behind Bloomberg as both rivals fell victim to cost cutting by the finance industry.
The group's market share contracted to 23.1 per cent in 2016 from 24.2 per cent the previous year, according to a report by US-based consultancy Burton-Taylor International. Revenues remained flat.
Bloomberg's market share edged higher to 33.4 per cent, driven by other businesses, in particular its pricing and evaluation feeds. The company's revenue from financial markets rose 3.4 per cent to $9.2 billion, the consultancy estimated.
The number of Bloomberg's terminals fell by 3,145 last year to just under 324,500, down nearly one per cent from 2015. It was only the second drop in terminals since the firm was founded in 1981.
"A lot of the vendors are facing headwinds," said Douglas Taylor (photo), founder and managing director of Burton-Taylor. "The combination of machines replacing traders where they can and cutbacks overall in financial institutions in terms of budgets has made it difficult for all vendors frankly to maintain [terminal numbers]."
Taylor, a former product and marketing executive of Reuters and later Thomson Financial, added that the industry showed steady overall growth in 2016. In spite of pessimistic forecasts from market participants surveyed last year, it performed surprisingly well in the Americas and Asia. Demand in Europe, the Middle East and Africa shrank.
Revenues at the 12 biggest global investment banks dropped three per cent in 2016, making it four straight years of declines according to Coalition research group. Job cuts of front-line staff accelerated sharply in 2016 to 2,200 from 800 the year before, the data showed. Investment banks are expecting an improved quarter as the market enthusiasm that accompanied the election of Donald Trump lifted trading profits.
The report showed that smaller challengers that focus on compliance and hard to value pricing data enjoyed the strongest growth in more than five years.
Overall spending on data reached a record $27.5 billion in 2016, up more than three per cent on the previous year, according to Burton-Taylor.
The headline increase reflected higher demand for information to meet tougher standards on compliance issues such as money laundering and customer background checks, and more accurate prices of trades that affected banks. ■
SOURCE