News
Reuters increases editorial content automation
Tuesday 13 September 2016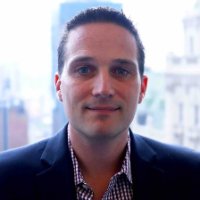 Reuters is to use automation technology to produce ready-to-publish digital videos as soon as relevant pictures, text and graphics are available.
The first application will deliver recap videos summarising top European league football matches. They will be available only minutes after the final whistle.
The system can customise video design, support generation of captions in multiple languages and produce multiple versions of the same video to suit different screens and audiences.
The videos will be produced in partnership with Wibbitz, a Tel Aviv-based company. Its technology is already in use by other media companies including Aol, CBS Interactive, Le Figaro, Time Inc and USA Today Sports.
"Demand for news videos for social and mobile use continues to grow both for our customers and from their audiences" Rob Schack (photo), Reuters' global head of partnerships and verticals, said in a company announcement. "The speed and breadth of videos Reuters can produce with Wibbitz technology will provide our customers with captivating content when and where these audiences want it most."
"Reuters has the right text content and high-quality media to create excellent videos, and our technology can repackage these pieces into dynamic video summaries as soon as a story breaks," said Zohar Dayan, co-founder and CEO at Wibbitz. "Automation will help Reuters expand its video offering across screens, social platforms, and audiences, further solidifying its position as the world's leading multimedia news provider."
In a separate deal, Reuters has struck a partnership with Graphiq of Santa Barbara, California, which collects data from public and private sources to create instant infographics and insert them into news articles. Graphiq generates revenue when readers of a Reuters or other news article see and click on a graphic, and visit the company's own website which is advertisement-supported.
Bo Rosser, Reuters' global head of text and data products, said: "As every publisher knows, content performs better online when it has a visual component to it. Besides that, we want to save our editors time. If you send an editor a story with a pre-matched infographic [or video], then they do not have to spend time hunting down further content." ■
SOURCE