News
Multi-media coverage was an Olympics win for Reuters
Tuesday 6 September 2016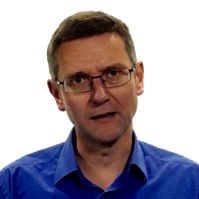 Reuters rated its coverage of the Olympic Games in Rio de Janeiro a landmark multi-media success and acknowledged there were lessons to be learned.
It was the first time that Reuters covered the Games in a true multi-media way, wrote John Pullman (photo), global head of video and pictures.
"We had many successes - and most came down to team work and unprecedented co-operation between text reporters, videojournalists and photographers," he wrote in a note to editorial staff.
Colleagues worked side by side in a makeshift newsroom, sharing tips, quotes and content. Teams in Rio and the rest of the world were linked and sports writers in Reuters' offshore editorial centre in Bangalore "provided vital copy when breaking news swamped colleagues in Brazil".
Most of Reuters' successes emerged from this high level of co-operation, Pullman wrote.
"Take the biggest news story in Rio - the Ryan Lochte fake robbery story. The team worked together to make sure Reuters was first with every newsbreak as the swimmer's 'over-exaggerated' story unravelled. Reuters was broadcasting exclusive live video as two fellow swimmers left Rio in disgrace, while text reporters in the media centre filed snap after snap using the video as their source. Reuters was the only news organization to get a seat on the plane. Social media editor Cassandra Garrison filed a text story, pictures of the men hiding behind a curtain on the plane and three minutes of exclusive video of the uncomfortable swimmers walking through Miami airport.
"We were first too with the arrest of the Irish IOC president Pat Hickey over ticketing allegations, thanks to contacts with the IOC, the Irish contingent and the Brazilian judiciary."
Reuters sent 54 photographers to Rio, covered more than 345 events, took more than 800,000 pictures and published 82,000 of them, Pullman wrote. They were edited in a special pop-up bureau in Arlington, Virginia, and at other Reuters locations around the world.
The video news team published 378 video stories, "and were not beaten on any breaking news".
He added that there was a host of text wins too, with scoops on the first track and field athlete to fail a drugs test in Rio, a drugs suspension for a Russian athlete "and an exclusive interview with the mother of bullied US gymnast Gabby Douglas".
Pullman listed five lessons from Rio: Planning makes things smoother; real-time communication between groups is key; be each other's eyes and ears; get involved in innovation; be prepared to be a one-person team.
Editor-in-chief Stephen Adler added his congratulations and hailed the team's coverage as "truly a tour de force". Responding to Pullman's note, he wrote: "Thanks for the long hours, the hard work under often difficult conditions, the great collaboration, and the get-it-done spirit that makes Reuters great. And thanks for providing a great case study that will help us improve our multimedia execution for many future stories and events."
VIDEO ■