News
Obituary: Trevor Wood
Wednesday 29 June 2016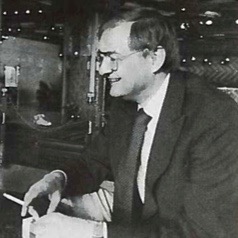 Trevor Wood (photo), a former Reuters correspondent who was expelled from Iran during the Gulf war in 1985 and later went on to run a holiday letting business in Italy, died on 17 June after a fall at home. He was 76.
He had reported for newspapers in northern England before joining Reuters. His assignments included Bangkok, Islamabad, Tehran and the London World Desk.
A British national, he was thrown out of Tehran in May 1985. He was given no reason and only 48 hours to leave. Iranian authorities alleged after he had left that he had filed "biased and at times false reports", a charge dismissed by Reuters.
Wood had reported the Gulf War from Tehran for a year. His wife left Tehran three days later, after an overnight Iraqi air raid during which a bomb fell about 150 metres from the Reuters office.
After leaving Reuters, he settled in Italy with his Austrian wife, Irene, and their beloved daughter, Hannah. He renovated an old farmhouse in a beautiful part of Tuscany and made a successful business out of renting the villa to holidaymakers.
He retired to the Italian resort of Passignano overlooking Lake Trasimeno, where he cut a rather eccentric figure, pottering about in panama hat, jacket and tie amid bemused German and Dutch tourists.
Wood had a blunt, Lancashire way of talking, which some people did not find endearing. But he loved nothing better than sitting in Passignano's main square reminiscing over a Campari and soda about his postings for Reuters. He always spoke fondly of his colleagues. ■