News
Staff shortages force editorial cutbacks at Reuters
Monday 20 June 2016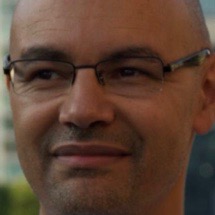 Reuters journalists have been ordered to cut back on weekend working because of staff shortages that have affected handling of news during the week.
Bureaus have been instructed to hold down copy. Come September, stories judged to be secondaries, "nice to have" or "just in case" are likely to be spiked.
"The reason for the changes is that we now no longer have enough staff to handle the copy flow when we are busiest - Monday to Friday - and so plan to trim our sails at the weekend when things are, generally, quieter," London-based head of desk for Europe, the Middle East and Africa Jon Boyle (photo) said in a note to bureau chiefs and chief correspondents.
Four sub-editors will be on duty on Saturdays compared with eight now and there will be a total of seven on Sundays (plus someone from the Top News team and probably one or two contractors). By way of comparison, Asia desk has just two people each weekend day.
Opening times of the EMEA desk at the weekend remain unchanged for now: 0700-2200 London time.
Boyle said the changes have the support of the specialist news editors and EMEA editor Richard Mably "and you can all play an important role in helping the desk - by ensuring that bureaus hold down copy. This means not filing secondary stories of the 'nice to have' or 'just in case' variety. Of course, important stories should be snapped and urgented where necessary. But other news, particularly relating to corporate or macroeconomics, might best be dealt by bullet points and/or a media link."
Boyle said the desk would be reliant on bureaus to exercise their judgment on story thresholds and bureau chiefs/chief correspondents should be the first port of call for a correspondent who is not quite sure if the story makes it. ■
SOURCE

Reuters