News
Thomson Reuters shareholders elect all 13 director nominees
Friday 13 May 2016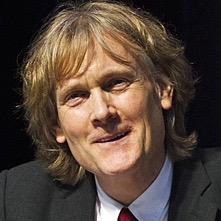 All 13 nominees as directors of Thomson Reuters were elected to the board at this year's annual shareholders meeting in Toronto.
They were: David Thomson (chairman, photo), James Smith (president and chief executive), Sheila Bair, David Binet, Mary Cirillo, W. Edmund Clark, Michael Daniels, P. Thomas Jenkins, Ken Olisa, Vance Opperman, Barry Salzberg, Peter Thomson and Wulf von Schimmelmann.
Each elected director will continue to hold office until the next annual meeting of shareholders or until the director resigns or a successor is elected or appointed.
Shareholders voted in favour of all items of business at the annual meeting, the company said in a statement on this week's meeting. ■
SOURCE