News
Sports deal 'blurs the line' between sponsored content and news
Saturday 2 April 2016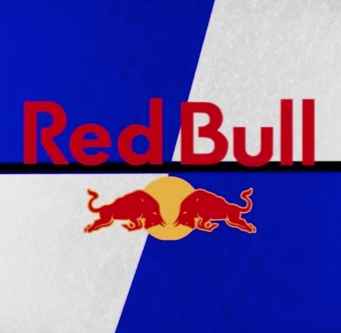 First politics, now sports - paid content is grabbing more space and getting more attention on Reuters news platforms.
Earlier this year it was revealed that coverage of the US presidential election was sponsored by SAP, a German software corporation.
Reuters' latest tie-up is with the media arm of the owner of Red Bull energy drinks which will bring action sports to the agency's media subscribers and the public.
As part of the deal, Red Bull Media House will provide action sports and lifestyle photos, videos and articles. The items are available to any media company that subscribes to the Reuters Media Express service, but any person who publishes online can sign up for a free account and get limited access for footage to include in their posts.
Reuters Media Express delivers thousands of stories per day to more than 3,000 publishers in broadcast, digital and print, the company said in a press release. Through the partnership with Red Bull Reuters' news wire customers will get access to coverage of events like the Mountain Biking World Cup Tour, the Dakar Rally, World Cup skiing, skateboarding and beach volleyball.
It further blurs the line between brand-created content and journalism, CNBC said in a report on the deal.
Reuters has carried items from other media organisations previously and has created sponsored content on behalf of brands like SAP. What's different is that this is the first time that a brand's media arm will create content for the agency. The content will live alongside Reuters' own editorial content, but the creator will be clearly labelled as Red Bull Media House.
"The media world is changing," said Robert Schack, Reuters' global head of sports and strategic partnerships.
As the appetite for sports increases globally and demand increases from Reuters customers, it is looking for new avenues to have more news coverage in those areas, he said.
"(Red Bull Media House) will be in places we won't be, and that's just our own news budget and demand," Schack said.
Given dwindling newsroom resources, Reuters simply cannot send reporters to these events, he said. As the content creator is labelled, it is up to other media companies to decide whether they want to use the material.
A Red Bull Media House spokesperson told CNBC there were no financial terms involved in the deal. It was simply a distribution partnership.
The arrangement with Red Bull is part of a growing trend. While news organisations are stretched for resources, companies and sports organisations have stepped in and are increasingly becoming media companies themselves. They see an opportunity to create compelling content that people want to watch, a way to get coverage for their own events, and a great way to expose their brand to the public.
Brian Steffens, director of communications at the Donald W. Reynolds Journalism Institute at the University of Missouri, said many media companies are stressed financially, and staying afloat is considered a success. Expanding to new coverage is considered a luxury. It's much cheaper to work with an outside agency than to start your own division.
"It's all about transparency, fairness and accuracy," Steffens said. "If they can hit those core elements of what journalism about, then it isn't a bad thing."
Bob Thompson, director of the Bleier Center for Television and Popular Culture at Syracuse University's Newhouse School, was sceptical. Though he acknowledged that sports coverage is often seen as somewhere between hard news and entertainment, he said there are topics within the sports world that do cross over to more serious reporting.
"I think these kind of relationships make me really uncomfortable," he said. "You simply say it's just sports, but (this is) like putting product placement in reality television."
Thompson worries that issues may arise. For example, if an athlete sponsored by Red Bull was involved in a scandal, it may mean that the person may not be questioned about the controversial activities in Red Bull Media House coverage or Reuters itself may not cover the news item because of the partnership.
"It might be an interesting piece, it might be well produced, but I think there are some journalistic issues there that are of interest," he said.
A Red Bull Media House spokesperson said it would cover news topics regardless if it conflicted with the parent company's goals.
"We cover stories according to its editorial relevance, just as any other media company does; however, we always act with integrity, regardless of the nature of our relationship," the spokesperson said.
Reuters echoed the sentiment.
"Under the Thomson Reuters Trust Principles, Reuters has an imperative to produce independent, unbiased news content," a Reuters spokesperson said via e-mail. "We believe our partnership with Red Bull will in no way affect our commitment."
Fortune magazine said anyone who has been following the media industry for the past few years knows that the boundaries between what they publish - news, entertainment, advertising - are blurring like never before. "But is that a good thing? And is it something media companies should be embracing, or is it something they should be fighting? Those are questions we don't really know the answer to yet."
It's an increasingly grey area.
Schack told media news site Digiday that the deal is an attempt to serve the broader needs of news publishers. "A lot of the action sports Red Bull Media House covers are brand-new sports, or sports that haven't yet gained mainstream attention," he said. "Sports desks have broadened in general to meet that need, and they all want more access," but not everyone can afford to cover them.
So if Red Bull's media arm can serve the sports needs of Reuters clients, where's the harm, Fortune asked. "After all, it's not like it's hard news - it's just coverage of volleyball or rally driving or whatever, right? Reuters gets content it can sell, clients get content that readers want, everyone goes home happy.
"The problem with such arrangements, however, is that the blurrier the line gets between sponsored content and the news - even news about sporting events - the harder it is to decide whom to trust. If there's an explosion or a death or some other news event and Red Bull is covering it, will they approach it from a journalistic perspective or a marketing perspective? How will readers know?
"There's nothing wrong with a brand like Red Bull producing and distributing its own news-style content. In most cases, it's pretty compelling and well-produced, and many sports fans will no doubt be quite happy with it. But when that reporting - which is essentially a marketing exercise, not a journalistic one - gets mixed in with the output of a media outlet like Reuters, there's the potential for a loss of trust. And as a news publisher, that is the kiss of death." ■
SOURCE