News
Bloomberg extends market share lead over Thomson Reuters - report
Wednesday 9 March 2016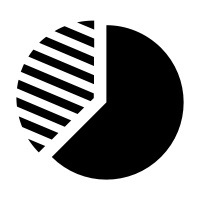 The gap between Bloomberg and Thomson Reuters, leaders in the financial market data/analysis or news business, widened slightly in 2015.
Burton-Taylor International, a US information industry market research, strategy and business consultancy, said Bloomberg's share was 33.33 per cent and Thomson Reuters' 24.29 per cent.
Its latest report indicated the 2015 global spend for financial market data/analysis or news was up 1.17 per cent, to reach $26.63 billion. Growth was stunted by a strong US dollar, which may have cost the industry as much as $778 million.
Although Thomson Reuters contracted nearly 6.0 per cent, revenue was flat on a constant currency basis and the company showed positive net sales in each quarter of 2015.
The report indicated that demand increased in the Americas and Asia, but shrank in Europe, Middle East & Africa.
"The real headlines are that currency robbed the industry of 3.00% growth in 2015 and that regulatory-driven demand for data feeding the middle and back-office continues to be strong," said Douglas Taylor, founder & managing partner of Burton-Taylor. He is a former executive of Reuters and later of Thomson Financial.
David Craig, president of Thomson Reuters' largest division Financial & Risk, said: "This report highlights our four successive quarters of positive net sales in 2015. This is important because it drives revenue. It also shows the impact of currency on results, particularly the difference between those companies which bill only in one currency and those which bill in the customer's currency.
"The currency factor is certainly responsible for some of that gap between Thomson Reuters and its major competitors, and we expect that gap would narrow further if M&A activity were taken into account." ■
SOURCE

Burton-Taylor International Consulting