News
Thomson Reuters may sell science unit in parts
Friday 4 March 2016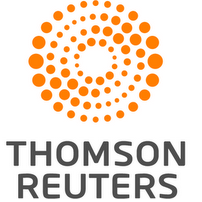 Reuters parent Thomson Reuters may sell its intellectual property and science business in two or three parts to help a divestiture that could raise more than $3 billion.
The company said in November it was exploring strategic options for the division, which employs about 3,200 people and generated $1 billion in revenue and adjusted earnings in 2015, because it was no longer core to the company's main business. The unit contributed about eight per cent of Thomson Reuters' $12.2 billion revenue of last year.
Thomson Reuters would prefer to sell the division as a whole, Reuters reported, but it was evaluating whether to split it into three parts: scientific and scholarly research, life sciences, and intellectual property. Alternatively, might decide to keep the science division together and sell the intellectual property business separately.
Thomson Reuters will launch an auction later this month and wait for offers before deciding which option is best, Reuters reported. It quoted people familiar with the matter who asked not to be identified because details of the sale process were confidential.
Bloomberg said the division was set to attract bids from private equity firms KKR and Advent International, BC Partners and Cinven as well as corporate buyers.
Group chief executive James Smith said last month that proceeds from the sale may be used to buy back shares and that he had no plans for major acquisitions this year. ■
SOURCE

Reuters