News
In challenging media market, Reuters appoints new commercial chief
Tuesday 16 February 2016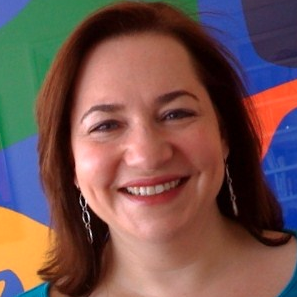 Reuters appointed chief financial officer Claudia Palmer (photo) as chief commercial officer following a period in which she held the role on an interim basis after the resignation of chief executive Andrew Rashbass last April.
Editor-in-chief Stephen Adler told staff: "We will begin a search for her successor as Reuters CFO, and she'll continue to serve in a dual capacity until we make an appointment."
Palmer will report to Adler.
The CCO is responsible for the entire business side of the news organisation, from strategy to sales and operations. Responsibilities include management of essential business relationships with Thomson Reuters' Financial and Risk division and other units of the group, along with leadership of Reuters News Agency, Reuters Content Solutions, reuters.com, Reuters TV, and Reuters Solutions, a newly integrated sales organisation for Reuters' non-agency businesses.
"These businesses are operating in a challenging media market that's changing rapidly as consumers increasingly turn to digital platforms and social media to get the news, and as the news organizations we serve adjust their business models accordingly," Adler wrote in a message to staff. "Claudia is focusing on retaining current customers while generating growth by building Reuters' leadership position in digital media and other expanding segments of the market."
Palmer joined Reuters in 2014 from EMI where she ran its European music publishing business as executive vice president and chief operating officer.
Adler wrote that at Reuters "Claudia has done an extraordinary job bringing clarity to our financial reporting and enormous discipline and pragmatism to the budget process, while applying her strong background in operations and revenue generation to help address our broader commercial challenges. During the past ten months, she has also been an invaluable partner to me in my interim CEO role. I am confident that Reuters clients, business partners, and staff will benefit from Claudia's thoughtful and commercially savvy leadership."
James Smith, chief executive of Reuters' parent company Thomson Reuters, said last week he was still looking for a replacement for Rashbass, who served less than two years in the job, and would take his time to find the best candidate.
"We don't feel an urgency or pressure to fill the position. Our media business grew last year. What I'm looking for is a partner to help me sort out the long range shake-out taking place in the media sector," he told the Financial Times. ■