News
Thomson family sells TRI shares for C$27 million
Friday 21 August 2015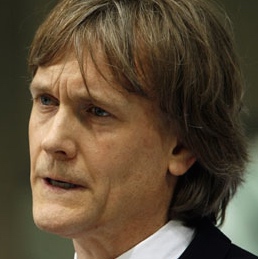 Canada's Thomson family sold more than half a million shares in Thomson Reuters for a total value of more than C$27 million.
The family, headed by Thomson Reuters chairman David Thomson (photo), owns about 58 per cent of the conglomerate, formed in 2008 when the Thomsons acquired Reuters.
Its investment company Woodbridge sold 515,000 TRI shares on Tuesday, the day the stock went ex-dividend for a quarterly payout of C$0.335 per share on 15 September to investors of record on 20 August. The shares were sold at an average price of C$53.40, for a total value of C$27,501,000.00.
In recent analyst research reports, Canadian broker TD Securities on 31 July raised Thomson Reuters from Hold to Buy and boosted its price target for the stock C$57.00 from C$52.00. On the same day, Scotiabank reiterated a Sector Perform rating on the shares.
Thomson Reuters shares traded on the Toronto Stock Exchange closed 2.66 per cent lower on Thursday, reaching C$51.90. The stock's 52-week range is C$39.45 to C$54.47.
On the New York Stock Exchange, Thomson Reuters shares closed 2.41 per cent lower at $39.69. Their 52-week range on NYSE is $34.88-$42.64. ■
SOURCE