News
Reuters names global news editor
Thursday 16 July 2015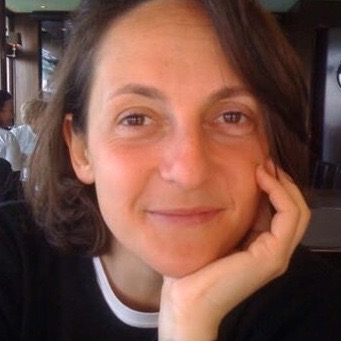 Reuters promoted a regional editor to be global news editor, a new position with a full-time focus on the global dimensions of stories it covers.
She is Alessandra Galloni (photo), southern Europe editor and enterprise editor at large, who will become global news editor based in London in January. Until then, she will continue in her current role.
Announcing the appointment, editor-in-chief Stephen Adler described her as "a strong fit for the position".
"As we've been discussing at my recent town halls, one of Reuters' great competitive advantages is our vast reach and global perspective. Not only are we on the ground everywhere, but we have the knowledge and resources to trace the global implications of far-flung events - in essence, to connect the dots for our customers world-wide," he wrote in a message to editorial staff.
"In an effort to exploit this advantage and further build our capabilities, we are creating a new position, global news editor, with a full-time focus on the global dimensions of the stories we cover. While most stories will still be run day to day in the regions where the news events occur, the global news editor will develop story ideas that cross regions, identify and arrange coverage of how local events affect individuals, governments, businesses, supply chains, and markets in other regions, and facilitate collaboration among journalists across the globe. The job requires quick thinking, creative story generation, a knack for recognizing un-obvious connections between events, and strong people skills to bring teams together on multi-dimensional stories."
Adler said Galloni joined Reuters in 1996 for the Italian-language service in Rome, covering politics and the economy in the pre-euro era when interest rate changes in Italy were announced via telex machine. She then switched to general, political and Vatican news on the international side, before moving to the London bureau equities' team, where she took on the UK transport beat.
"Alessandra moved to The Wall Street Journal in 2001, spending 12 years there as a correspondent in London, Paris, Milan and Rome, where she was a lead writer and editor on European business, political and economic news. Between 2006 and 2013, she was WSJ's southern Europe bureau chief and subsequently editor of the combined WSJ and Dow Jones Newswires bureau in Italy.
"Alessandra returned to Reuters in September 2013, overseeing our coverage of the political and social tumult in the Southern Europe region, including the dramatic revival of the Greek crisis and last year's political upheaval in Italy. Along the way, she reorganized our Italy bureaus to foster closer cooperation between the domestic and international services. This year, she has been working with bureaus worldwide to coordinate stories on the global growth crisis. An excellent reporter with strong source relationships, Alessandra is the recipient of an Overseas Press Club Award and a UK Business Journalist of the Year Award. She is co-author of 'From the End of the Earth to Rome,' an e-book on Pope Francis."
Adler said the global news editor, working collaboratively with regional editors, bureau chiefs, EICs, reporters, and deskers world-wide, would be an important driver of Reuters' efforts to extend its global advantage.
"She will also play a big role in helping execute a more ambitious multimedia news-planning strategy and in continuing to expand our core. Regional Top News and desk editors will continue to report into their respective regional editors." ■
SOURCE

Reuters