News
Thomson Reuters named one of world's most ethical companies
Thursday 12 March 2015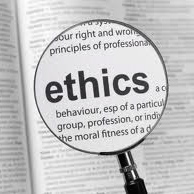 For the seventh consecutive year, Thomson Reuters has been recognised as one of the world's most ethical companies.
The recognition comes from the Ethisphere Institute, a US centre for research promoting best practice in corporate ethics and governance. Each year it lists companies for ethical and principled business practices that positively influence an organisation's performance while promoting ethical standards in global business. Organisations are selected through in-depth research, a multi-step analysis and scored against five key categories: ethics and compliance programme; reputation, leadership and innovation; governance; corporate citizenship and responsibility; and culture of ethics.
"As an enterprise, you could say that ethics is at the centre of everything that Thomson Reuters strives for - thriving and open financial markets, the rule of law, prospering and transparent governments, informed individuals and a future made better through scientific discovery," said Patsy Doerr, global head of corporate responsibility and inclusion.
"We are honoured to be recognised by the Ethisphere Institute and be listed among the other organisations on this year's list."
The 20 list was announced in conjunction with the institute's seventh annual global ethics summit in New York this week. It is co-hosted by the Institute and Thomson Reuters. ■
SOURCE