News
Analysts raise price target for TRI
Wednesday 14 January 2015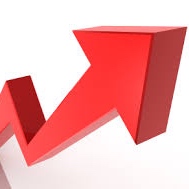 Stock analysts hoisted their target price on Thomson Reuters' Canadian shares to C$46.00 from C$35.00. The Sanford C. Bernstein firm currently has a Market Perform rating on the stock.
TRI traded on the Toronto Stock Exchange have already exceeded the new target, touching C$47.23 on Tuesday before closing at C$46.71, a gain on the day of 0.8 per cent. Their 52-week trading range is C$36.86 to C$47.94.
On the New York Stock Exchange, Thomson Reuters' US shares closed 1.01 per cent higher at $39.06, having earlier reached $39.54. Their 52-week range is $33.21 to $41.44.
Analysts at TD Securities raised their price target on the Canadian shares to C$49.00 from C$46.00 in a research note in December. They now have a Buy rating on the stock.
Thomson Reuters has an average rating of Buy and an average target price of C$44.42. ■
SOURCE